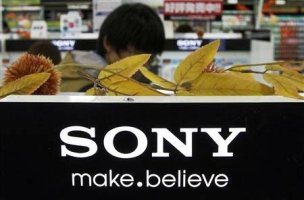 Unlike their struggles elsewhere, Japanese majors Sony and Panasonic show no sign of fatigue in India, as consumers continue to lap up their products here.

The Osaka-headquartered Panasonic, which makes the Viera brand of TVs and the Econavi line of ACs, will continue investing at least Rs 300 crore on a yearly average in India till 2015 as it aims to launch products and take up share in key product categories.

The company on Thursday launched its first smartphone in India for Rs 26,900 saying it aimed to capture eight per cent of the market in a year.

Sony, which recently consolidated its mobile phone business with the company that markets its Vaio laptops, Bravia TVs and cyber-shot cameras in India, has said it would triple its investment to Rs 300 crore in mobile phones this financial year.

It is seeking a foothold in the burgeoning smartphone market, dominated by Samsung, Apple, LG and HTC.

Sony is among the top three in digital cameras, flat-panel TVs and laptops in India. Panasonic ranks number three in split-ACs, after Voltas and LG.

It is number four after Samsung, Sony and LG in flat-panel TVs.

During a recent visit to India, Kazuhiro Tsuga, president and member of the board of directors at Panasonic, had said the company would step into areas such as washing machines, possibly this calendar year itself, and increase its portfolio of personal grooming products such as epilators and trimmers, as greater disposable incomes prompt Indians to improve their standard of living.

"India, without question, is a key market for us," Tsuga, who took over as president in June last year, had said.

The company posted a near-record net loss of $7.5 billion (or Rs 40,500 crore) globally for the year ended March 2013.

It has said it would return to profit in 2013-14, pruning unprofitable businesses and focusing on emerging markets such as India, where appetite for its products is growing.

Sony posted its first annual profit globally in five years for the year ended March 31.

Global chief executive Kazuo Hirai is counting on the sale of game consoles, cameras and mobile phones to bring its ailing consumer electronics business back on track.

India's contribution to the two Japanese giants' global revenues is three to five per cent, say experts.

The plan, they say, is to take this up to at least 10 per cent in the next few years as developed markets such as North America, Europe and Japan slow down.

Panasonic is looking at strategic partnerships in non-consumer electronics such as energy solutions, security and surveillance systems, information technology and telecom products in India.

It is trying to raise revenue from this division, which contributed nearly 35 per cent to its Rs 7,000-crore (Rs 70-billion) overall turnover for the year ended March 2012.

The Indian unit is yet to declare its numbers for the year ended March 2013.

Sony's India unit, meanwhile, jumped two places to fourth position in the year ended March 2013, behind the US, China and Japan, on the back of double-digit growth, company executives said, in categories such as laptops and flat-panel TVs.

For the year ended March 2012, Sony India had sales of Rs 6,313 crore (Rs 63.13 billion), about 16 per cent over the previous year.

It hopes to treble its revenue to Rs 20,000 crore (Rs 200 billion) in the next two years, according to the Indian arm's managing director, Kenichiro Hibi, who'd earlier said the Indian unit was on track to achieving this.
Image: A man stands behind Sony Corp's logo at an electronics store in Tokyo | Photograph: Toru Hanai/Reuters