Krishna Palepu fined Rs 2.66 crore (Rs 26.6 million) for conflict of interest, others Rs 20K by Hyderabad court; liability is on individuals, not firm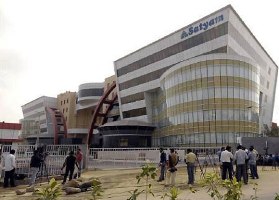 The role of high-profile independent directors has come into sharp focus with a Hyderabad court imposing a fine on Harvard Professor Krishna G Palepu, "Father of the Pentium processor" Vinod Dham, former Cabinet Secretary T R Prasad and former Indian School of Business Dean M R Rao among others, on Monday for the Satyam scam.

Corporate lawyers say the fine on independent directors will make them more cautious and some will be wary of taking assignments from companies with low corporate governance standards.

"This sentencing will make independent directors more cautious of their role on the board and they will now think twice before clearing any proposal which is against the shareholders' interests," said R S Loona of corporate law firm Alliance Corp Lawyers, adding according to law, the liability of the fine would be on individual directors and not on the company.

The independent directors included former director of IIT Delhi V S Raju and M Srinivasan, a retired professor.

The court on Monday imposed a fine of Rs 2.6 crore (Rs 26 million) on Palepu for conflict of interest in providing professional services to the company and remaining on the board of Satyam as an independent director and for failing to get the government's nod for providing professional services.
Palepu has to pay the fine within two months.

The court has also imposed a fine of Rs 20,000 each on all the other former independent directors of Satyam. The directors have the option to appeal to the higher court.

Palepu was fined by the court as he had received Rs 87 lakh (Rs 8.7 million) from Satyam towards consultancy fees, while each individual director was paid around Rs 13 lakh(Rs 1.3 million) for the year 2007, according to Satyam's annual report.

"It's good that the court has fixed accountability of the independent directors.
"The Companies Act, 2013, has made the duties and role of independent directors more stringent.
"As the directors receive sitting fees, commission on profits and, of course, stock options, it is like any other job, and they should be held accountable for every move by the company," said Shriram Subramanian, founder and managing director of Ingovern Research Services, a pro-investor body.

While emails sent to Palepu and Dham did not elicit any response till the time of going to press, lawyers say Satyam's independent directors went ahead with a disastrous deal to merge the real estate company Maytas with Satyam, which led to investor outcry and finally to the downfall of Satyam.

Its market capitalisation fell to Rs 1,607 crore (Rs 16.07 billion) on January 9, 2008, from Rs 15,262 crore (Rs 152.62 billion) at the end of trade on December 16, 2008, the day when Satyam announced the Rs 8,000-crore (Rs 80-billion) acquisition of two firms promoted by the kin of Satyam's former chairman Ramalinga Raju.
On January 7, Raju tendered his resignation and confessed to a Rs 7,800 crore accounting fraud.
The company has now been taken over by Tech Mahindra.

Soon after the scam broke out, many independent directors spoke in favour of the merger and said the land transferred to Satyam by Maytas was cheap and the merger was in the best interests of small investors.
But after Raju confessed to the accounting fraud, most of the directors said they were unaware of it and even they had been taken for a ride by Raju.

MARQUEE DIRECTORS UNDER FIRE
Krishna G Palepu: A professor in Harvard Business School, Palepu received Rs 87 lakh (Rs 8.7 million) as fees from Satyam without Govt's approval. Fined the highest at Rs 2.66 crore (Rs 26.6 million)
Vinod Dham: Well-known as Father of the Pentium, former Intel employee Dham now runs IndoUS Venture Partners. Fined Rs 20,000
TR Prasad: Former Cabinet Secretary, Prasad is now retired. Fined Rs 20,000
M Rammohan Rao: Former dean of Indian School of Business, Hyderabad, Rao is now professor emeritus at ISB. Fined Rs 20,000
VS Raju: Former IIT director is now retired. Fined Rs 20,000
Mangalam Srinivasan: Former professor in US universities, Mangalam served as an advisor to Center for Kennedy School of Government of Harvard University. Fined Rs 20,000