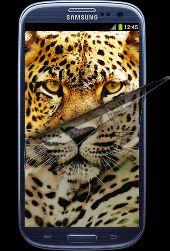 South Korean electronics major, Samsung, which launched the new Rex series of smart feature handsets today, plans to sell the first completely 'made-in-India' handsets in the Chinese market.

"We will sell the handsets in other growth markets, including China, west Asian countries, and Commonwealth of Independent States, besides India, said Asim Warsi, vice-president (sales), Mobile Business, Samsung Electronics.

Currently, most of the mobile handsets sold in India are imported from China either fully built or in knocked-down versions.

Samsung's Rex series, which was launched globally from India today, is the first series of handsets that are being completely developed by Samsung's research and development centre in New Delhi.

"It is a people-inspired innovation, said Younghee Lee, Executive Vice President (Global Marketing), Mobile Communications Business, Samsung Electronics, while unveiling the handsets in New Delhi on Friday.

Priced between Rs 4,280 and Rs 6,490, the initial four models of the Rex handset will primarily take on Nokia's popular Asha series which has 11 models in the price range of Rs 3,500 and Rs 8,700 --
a segment that Nokia had entered more than a year back. Samsung Rex will be available at retail stores in India by the end of this month.
While Nokia's Asha series has phones in both, the touch-screen category and outside, Samsung's Rex will only play in the touch-screen segment.
During the fourth quarter of 2012, Nokia has sold about 16 million 'Asha' handsets globally.
In India, the Asha-305, which is priced at Rs 5,029, is the best selling model in terms of volume for Nokia.
As part of its plan to push the Rex series in India, Samsung has also tied up with Tata Docomo, offering the users double of their existing data plans.
Samsung Rex, which have been developed on the Java platform, are dual SIM handsets.
"This new series of phones has been developed in India, for Indian consumers.
"We look at this series as a way to broaden our appeal.
"These are targeted at young consumers," said Warsi.