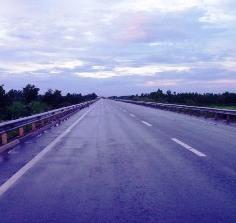 As part of its endeavour to introduce transparency, the Transport Ministry is all set to go for a digital makeover and will post all information on its activities on popular social networking website Facebook, as well as map the progress of development works on Google Earth.
"The Ministry and
National Highways Authority of India
will be put on Facebook by the end of February as the general public has every right to know the developments in the transport sector.
"They can lodge their complaints in case of irregularities and advise the ministry for introducing reforms," new Highway Minister C P Joshi told PTI in an interview. Advanced information technology tools can do wonders and act as facilitators in achieving the ministry's goals of introducing transparency in its functioning and fixing responsibility, he said.
Updates on the NHAI activities will be available on Facebook, including information on its targets and achievements, among other things.
"By putting information in the public domain,
we will have larger participation from general people," he said, adding, "We will use another tool, Google Earth, to assess the performance of the sector."
Mapping of roads will be done through Google Earth and it will be assessed whether the claims by executing agencies of laying road networks and their maintenance have been met, besides assessing the quality of roads.
Asked whether the ministry will also be on another networking site, Twitter, Joshi said, "There are no such plans."
Joshi said he will also introduce e-tendering and e-purchasing for improved efficiency of the system.
Improving the quality of roads and bringing about transparency in the functioning of the Road Transport Department will top the ministry's agenda, he said.