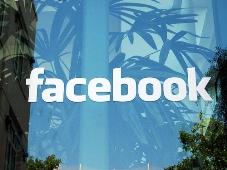 For all those frequenting Facebook, the social networking website can now turn into a forum for promoting themselves as by paying a few bucks, people can now use the media for highlighting something they want to.

If you want more of your friends to see your funny one liner or personal announcement, pony up little cash and you will get more visibility.

Although the price has not yet been fixed but Facebook already soft-launched its latest paid product 'promoted posts' on Wednesday as part of its effort to mop up more revenues.

For a small fee, the new feature lets US users bump up their important status updates high up in the news feeds of their friends.

Facebook says the feature is targeted towards the everyday user -- those with fewer than 5,000 followers -- rather than big brands, and should be used for things like yard
sales, wedding engagements and other personal events.
It is currently available to US users only.
While the feature is garnering mixed reviews, it's certainly not the first social network to promote status updates to those that are willing to pay a small fee.
Earlier, Twitter began charging fee for promoted posts after being ridiculed for years because the service was not cash positive.
Similarly, New York-based blogging service Tumblr recently unveiled a program that allows users to pin blog posts to the top of their followers' news feeds for a day.
The feature was reported unveiled to New Zealand users in May and has since rolled out to more than 20 countries.
The United States is the latest to gain access to the new feature.
However, the announcement has been met with mixed reactions, and those who oppose it have keyed in on one of Facebook's core values of providing services free of cost.