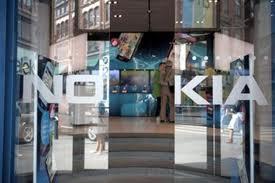 A day after objecting to Nokia's plan to reduce workforce at the Sriperumbudur factory, the company workers on Thursday questioned how Nokia India Sales Pvt Ltd, which was hived off in January 2013 from Nokia India Pvt Ltd, is being allowed to be transferred to Microsoft.

The latter has agreed to buy Nokia for 5.44 billion euro and the deadline to transfer the entire assets, including the Sriperumbudur factory, is March 31.

However, the deadline is likely to be missed in the wake of the recent Supreme Court order.

Last Friday, the apex court had ordered Nokia to give a Rs 3,500-crore (Rs 35-billion)
guarantee before it transferred its Sriperumbudur facility, one of its biggest plants globally.
On Wednesday, the Finnish mobile maker had told its workers at Sriperumbudur it might have to cut workforce.
The workers' union said it would take any step to protect the employment of around 8,000 people, 50 per cent of whom are women.
Nokia India Thozhilalar Sangham president M Saravana Kumar, who represented the workers in a meeting between the management and the union, said: "We've raised the issue with the management and want to know how the income tax department allowed Nokia to transfer its sales entity alone. We feel it was done intentionally."
When contacted, company officials declined to comment.