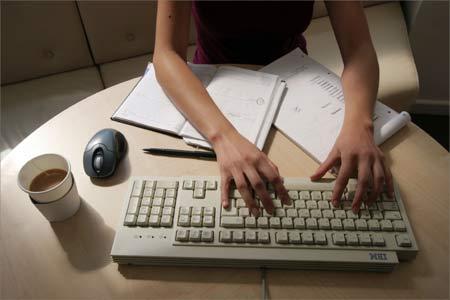 Patenting of software applications could virtually become impossible in the country if the draft guidelines on computer-related innovation come into force.

The rules, the first ever for software applications in the country, were recently issued by the patent office and mandate each new software to be 'machine-specific' and packaged with 'new hardware' to qualify for a licence.

Technology experts argue the guidelines defeat the very objective of most software applications -- to be hardware agnostic and interoperable

. Also, implementing such a premise for software patenting may force Indian companies to file for patents abroad and adversely affect multinational technology companies' India plans.

Ron Somers, president of the US-India Business Council, goes so far as to say that the guidelines are not only inconsistent with major patenting jurisdictions like the European Union, the US and Japan but run contradictory to India's own international trade obligations.

"We note that the guidelines may implicate the WTO (World Trade Organization) agreement on Trade-Related Aspects of Intellectual Property Rights (TRIPs)," he told the Indian Patent Office in a signed letter, reviewed by Business Standard.

It is imperative for high-value services and products to be patented.

This protects the 'idea' against theft, besides acting as a crucial differentiator in an industry that is becoming highly competitive, say experts.

"The software ecosystem in the country is just about taking off right now and such guidelines could scuttle it in its infancy," said Vipin Aggarwal, chair of the Business Software Alliance's India committee for 2013.

Industry associations like BSA and Nasscom, along with companies like TCS, have put in representations before the Controller General of Patents Designs and Trademarks, calling the guidelines 'restrictive' and a 'hindrance' to the patent regime in India.

There has been a steep increase in filing for patents in the country over the past couple of years -- about 9,000 a year as of 2011.

Patents related to electronic and telecom products have also seen a significant jump.

Scores of technology start-ups getting born each day are finding a lot of interest from angel investors and venture capital funds, too.

According to Nasscom statistics, "the number of patents filed by Indian IT organisations grew at an annual rate of 78 per cent over the past three years and the cumulative patent filing by top three Indian IT companies increased to 858 in 2012 from 150 in 2009".

Industry associations like BSA and Nasscom, along with companies like TCS, have put in representations before the Controller General of Patents Designs and Trademarks, calling the guidelines 'restrictive' and a 'hindrance' to the patent regime in India.

Seeking amends, Nasscom said in its representation that the 'no-new-hardware-no patent' approach, if adopted, would render all software-based innovations non-patentable.

"This will not only erode the competitiveness of companies with primary business in India but, over a period, discourage innovative activities from being carried out in India."

Most Indian companies were already obtaining patent protection for their products in the US and EU jurisdictions, it added.

"The patent ecosystem in India should nurture the software industry by adopting a receptive approach to establish a culture of innovation."

BSA is of the view that the norms would have a 'deleterious effect on the emerging software sector in India, as well as on investment in the country from multinational software companies.'

Allowing patents for hardware but not software encourages development and implementation in hardware instead of software.

"So, it is strange to encourage old technology and not a new one -- the very opposite of the purpose of the patent system."

An official of the Indian Patent Office said the guidelines had been prepared in line with the recommendations of Parliament's standing committee.

However, it had received feedback on the rules from various bodies and would 'review' the concerns.

According to experts, the guidelines do not appear to be consistent with TRIPs' Article 27.1, which relates to the patentability of computer-related inventions and says patents shall be available for inventions in all fields of technology, assuming they satisfy the other criteria for patentability, such as novelty, inventive step and industrial application.

However, an IPR expert points out that most companies are perturbed with the term computer programme 'per se' used in the draft guidelines and, though they may not violate the agreement, the suggested rules add to the existing ambiguity around patenting software applications in India.

The Indian IT industry had seen a rapid growth over the past decade and a balanced approach to patentability of computer-implemented inventions, in line with the practice in other major patenting jurisdictions, would further boost growth, especially in software, said Somers in his remark.

"We encourage further thought to be given to the guidelines and India's obligations with respect to Article 27 of the TRIPs agreement."
(Nayanima Basu contributed to this report)