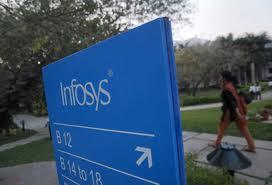 Infosys, learnt to be in the process of de-merging its products and platforms business as a new subsidiary, is also contemplating spinning off its universal core banking product, Finacle, as another fully-owned subsidiary, sources within the company said.

According to sources, the country's second largest information technology services company is contemplating such a move as the cost structures and revenues of this business are different from services, the company's mainstay.

"There is currently a lot of debate on this (making Finacle a subsidiary) and the board (of directors) has to take a final call," said a senior source within the company.

"Since Finacle is a legacy product, with a wide number of installations in India and globally, the management feels it is apt to make it separate subsidiary, outside of the product and platform business.

"The idea is to have a separate chief executive officer, giving him independent decision making powers," another highly-placed source said.

Presently, Hargopal Mangipudi, a senior vice-president, heads the Finacle business globally. An email query to the company remained unanswered.

Infosys is understood to have already readied plans to make its products and platforms business a separate entity, to include all its software products, excluding Finacle.

This arm, to include all of Infosys' 'Edge' portfolio of platforms, is likely to be named 'Edge Works'.

It could be headed by Sanjay Purohit, presently global head -- products, platforms and solutions business.

Products and platforms account for 5.5 per cent of Infosys' overall revenue.

At the time it announced its '3.0 strategy', the company had said it aimed to raise contribution from this business to 33
per cent of the total.
However, three years later, things have not changed much.
"The company realises if the products business is doing well, it can be a very high margin and profitable business.
"So, they are looking to create a differing operating model for these businesses," another source at the company said.
Developed in 1999, Finacle has been Infosys' most successful product till date.
The business clocks around $300 million in revenue annually and has been growing at a compounded annual rate of around 20 per cent over the past five years.
Finacle also commands 60-65 per cent of the core banking product space in India.
Infosys had last year released a new version of the product, Finacle 11E (Enterprise).
The new version was aimed at making inroads into tier-I banks in global markets.
The new features of the latest versions were also expected to attract tier-II and tier-III lenders.
Infosys Finacle derives around 45 per cent of revenue from the Asia-Pacific region and a similar percentage from the Europe, West Asia and Africa region.
The rest come from North America, where it competes with global entitis such as Temenos, Fiserv and Fidelity Information Services , apart from traditional ones such as Oracle and SAP.
Finacle Facts
168 banks across 81 countries use Finacle
Serves over 447 mn bank accounts and 359 mn customers globally
Runs in over 50,000 bank branches across world
Services around 14% of the global banked population
44% of banks leveraging Finacle are among world's top 1000