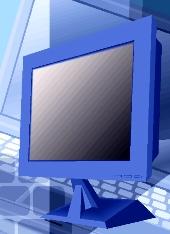 The MC said, "Anyone who gives the wrong answer to my question will have to dance to a song played by the MJ in front of everyone."
As a kid, I would have shrunk behind my parents to avoid being picked to answer a question. But I was aghast to find that even kids who answered right wanted to be punished and made to dance.
This was a couple of years ago and I am talking about kids of ages five to eight. It's always dangerous to generalise based on an odd occasion but given that we all know that today's young India is smart and confident, a new emerging dimension is that of an urge to participate in the world.
The growth of the digital media -- both the mobile and the Internet -- has not only spurred conversations but has made people gradually comfortable with participation.
On the Internet, whether it is as a creator through blogs or just a commentator to what others have contributed, the medium has made people get used to not just passively consume messages but also participate.
The mobile on the other hand has made it very easy for people to air their views on who the best performer is on TV shows or even answer questions to win prizes or get onto shows -- once again converting a hitherto one-way medium into a two-way engagement.
Observe stalls in malls set up to promote brands through activation. Once again the propensity of casual shoppers to participate in games or tests is on the rise -- and the tendency is of younger people, more often, being bolder to make the move to come forward and act.
It suddenly converts the malls into melas and shopping gets transformed into entertainment -- games can be converted into brand messages if intelligently designed!
As the young become older and technology spreads, this characteristic of comfort with participation is going to increase.
No longer are people going to be passive observers to things going on around them as long as the activity or issue is exciting and of interest to them. And it doesn't need a larger lead trigger -- the presence of an authority -- to drive action.
Greed at the most basic level is the biggest driver. At the other end, a confident and stressed generation is both ready and continuously seeking to have fun, to enjoy life and release tension!
What's the implication for brands? It presents opportunities for brands to actually develop ideas that involve people and get them to interact with the brand.
On the one hand, it's a way to break clutter with an attention-deficient generation that is continuously multi-tasking and thus pushing your message through.
On the other hand, it is actually tapping into a generation's need to be active rather than passive recipients of messaging and be part of it, by giving them an opportunity to participate in the brand.
The critical part is of getting an idea that arouses the consumer's involvement.
So, if the old communication model was about messaging that drove behaviour through brand purchase, the new model will be about messaging that first drives behaviour to interact with it before moving the consumer towards sales.
It may sound layered but it provides an opportunity for deeper engagement and hence both memorability and impact are increased.
After all, you
always remember someone you have interacted with more than someone who you have just seen and enjoyed.
We are already seeing ideas around us that are attempting to do the same.
Tata Tea's 'Jaago Re' campaign that encouraged consumers to register as voters online is a good mass example of driving participation.
Aviva's 'Great Wall of Education' that got people to donate books for a larger cause is another such mass communication exercise.
Larger social causes always help garner support and get consumer enlistment. However, it always needn't be noble.
Red FM's programme 'Malishka ki Jasoos', done earlier this year, was as much fun as it was to inspire investigative discoveries.
The Economist
's 'Interpret the world' print, sms and Internet campaign, done late last year, encouraged viewers to interact with the brand -- by tickling their curiosity -- to understand the visuals was another attempt to get participation in the communication.
Lipton Yellow Label attempted on the Net to create the world's largest jigsaw puzzle and got fairly high registrations. Clearly, engagement can also be just pure and simple fun.
However, the scale of many of the 'non-noble' initiatives has ended up being small.
The real challenge will be to develop ideas that help in engaging mass participation using traditional platforms. Clearly, television communication needs to make a leap in getting consumers to engage.
TV programming has done it quite successfully -- especially reality shows -- using mobile and the Internet.
And by the look of it, participation is happening from smallest of towns. (Just observe the origin of many participants in the latest edition of
Kaun Banega Crorepati
and it reveals perhaps a trick the brand marketers are missing).
It would mean that advertising on the tube needs to move from being just entertaining to being provocative -- and make a conscious attempt to get an instant reaction.
Given that India, culturally, is a nation where everyone has an opinion on everything, the opportunity is quite wide.
This will also provide marketers a quick test of the effectiveness of their communications (and a double check on the viewership of programmes on which they are aired).
We need to recognise that the children of the 90s are very different from those of the 40s and 70s.
The new generation has a mindset that has developed in a world where participation is encouraged and easily facilitated.
We are moving from a feeling and thinking generation to a doing generation, and so opportunity exists for brands and their communications to tap into this and stimulate greater consumer engagement.
As media continues to fragment, 'participative' ideas are the way to grab attention and get more mileage for brand spends.
Something worth thinking about.
The author is country head – discovery and planning, Ogilvy and Mather India. The views expressed are personal.