Finance Minister P. Chidambaram said he is confident that a more than $2 billion tax dispute between Vodafone Group Plc and the country's tax office will be resolved as the two sides continue talks.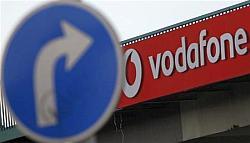 Vodafone, the largest corporate investor in India, has repeatedly clashed with Indian authorities over taxes since it bought Hutchison Whampoa's local mobile business in 2007.

"I'm sure some way will emerge out of these discussions. I will be very happy if we could find a resolution to the issue, put it behind us and move on," Chidambaram told Reuters television in an interview in London on Tuesday.

"I think Vodafone is of the same view, so both government and Vodafone are keen to resolve the matter, and I am confident we can resolve it," he said.

The Supreme Court of India in January 2012 ruled that the British company was not liable to pay any tax arising out of the 2007
acquisition.
But the government of India later amended 50-year-old tax laws enabling it to make retroactive tax claims on long-concluded corporate deals, a move which has been heavily criticised.
Indian officials and Vodafone have had two rounds of discussions on the dispute and were expected to have a third round of talks in the next few days, Chidambaram said.
Finance ministry officials have previously said the government may consider waiving off interests and penalty on the original tax demand, however it will prefer to take parliament approval for any such concession.
Chidambaram described Vodafone's case as a "one-off", and said he had "no formula in mind" on resolving the dispute.
"It arose out of an interpretation of an existing law. People have criticised it as applying a law retrospectively," Chidambaram said.
"I don't want to get into an argument over that, but let's resolve it, put it behind us and move on."