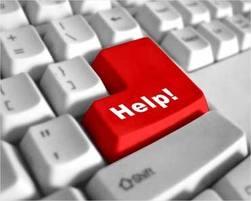 Organisations around the world are likely to witness more complex and diverse cyber-attacks in 2014 even as volume of malware attacks will decrease, security solutions provider Websense said on Friday.

"Cybercriminals will rely less on high-volume advanced malware because over time it runs a higher risk of detection.

"They will instead use lower volume, more targeted attacks to secure a foothold, steal user credentials and move unilaterally throughout infiltrated networks," Websense 2014 security predictions said.

Stating that a major data-destruction attack will happen next year, the firm said organisations need to be concerned about cyber criminals using a breach to destroy data.

"Ransomware will play a part in this trend and move down market to small- and medium-sized organisations," it said.

The security firm predicted cybercriminals will focus their attacks more on data
stored in the cloud versus data stored on the network.
"In 2014, cyberattacks will be even more complex and diverse.
"While the general volume of advanced malware will decrease-we predict the volume of targeted attacks and data destruction incidents will increase," Websense vice president of security research Charles Renert said.
Websense said Java will remain extremely exposed to exploitation as most end points will continue to run older versions.
"Attackers will reserve zero-day Java exploits for targeting high-value networks with good Java patching practices," it said.
It also highlighted that attackers will increasingly lure executives and compromise organisations via professional social networks.
"As social networking continues to appeal to the business community in 2014, attackers will increasingly use professional websites, such as LinkedIn, to research and lure executives.
"This highly targeted method will be used to gather intelligence and compromise networks," it added.