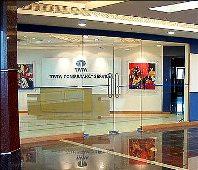 Tata Consultancy Services announced on Monday that it has added $1,179 million in brand value over 2012, growing by 28.9 per cent annually to reach the $-5 billion brand value mark.

It also retained its position among the 'Big 4' most valuable IT services brand worldwide -- in the ranking carried out by Brand Finance.

Brand Finance assesses the dollar value of the reputation, image and intellectual property of the world's
leading companies.
TCS Chief Executive Officer and Managing Director N Chandrasekaran said: "TCS continues to deliver market leading performances across both financial and brand related metrics.
"The rapid evolution and recognition of our brand at a global level is a testament to the passion and dedication of our more than 260,000 employees, who as 'brand ambassadors' continue to ensure an industry leading client experience, which keeps strengthening our reputation and brand in the global market."