Here's some good news for the taxpayers. Now, they can look forward to faster redressal of grievances related to their refunds and returns, without the many visits to the Income Tax offices, as the department is all set to bring a number of its services online.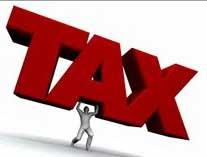 The Income Tax (IT) department is in the process of enhancing a host of taxpayer related services like filing of returns, grievances and matters related to vigilance on its existing website -- www.incometaxindia.gov.in -- and will soon float a Request for Proposal (RFP) inviting competent software solutions firms to execute this job.

"The IT department will soon host a number of friendly taxpayer services on its website. The aim is to reduce the taxpayers' time in dealing with the department and deliver services faster than before," says a senior IT official, who is involved in the process.

It will reduce taxpayers' visits to the department's offices and help them to communicate with the department in any location. Although all essential services are available online, keeping in mind the increasing rush of taxpayers, the online facilities will be increased, the official said.

The new services should be available in the next few months, the official added. At present, the department hosts services like information on PAN, how to view tax credits, annual information return (AIR), tax information network (TIN), tax deducted at source (TDS) status, tax return preparer scheme (TRPS) and other tax related forms.

The department's website also hosts information related to RTI and provisions under various tax laws.

Further, the department will get additional software platforms and servers to host these facilities and issue electronic acknowledgements to taxpayers, the official pointed out.