The Group has been pioneer in innovation; Ratan Tata has been credited for launching world's cheapest car Nano in 2009
India's largest business house Tata Group on Friday said that it expected to increase its research and development (R&D) spend in coming years as the group chairman Cyrus Mistry aimed to increase customer focus for all the group companies.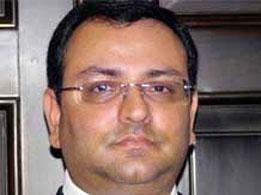 "The group spent about 2% of its revenue on R&D last financial year which is about the same spent a year before," said Mukund Govind Rajan, brand custodian and group ethics officer, at group's holding company Tata Sons.
"We hope to increase this spend in coming years," he said alluding to the new chairman's vision while announcing the winners for group's innovation award Tata Innovista.
Tata Group crossed $100 billion (Rs 5,50,000 crore) turnover in 2012-13.
The year also saw Cyrus Mistry, 44, becoming chairman of the group after Ratan Tata retired on 28 December.
Tata Group has been pioneer in innovation and Ratan Tata has been credited for launching world's cheapest car Nano in 2009.
His vision for innovation from group companies brought Tata Innovista in 2007 which set a benchmark with providing recognition even to the failed attempts for encouraging culture for innovation.
The group which has over hundred operating companies spread across the globe received a record 1,305 entries of innovations in the year.
Group's beverage company Tata Global Beverages and chemical firm Rallis India got the product innovation award for the year. Tata Global has done a packaging innovation with designing a cap that can help to make a health drink instantly. It has launched an instant health drink brand Activate in the US based on this innovation.
Activate has vitamin C kept in the cap of the bottle and one can rotate it to make an instant drink. A similar product innovation has also come from Rallis India which innovated to produce herbicide Pedemethalin in flakes instead of solid form that required heating.
The company hopes to get large orders based on the innovation as it met the customer demand. However, it did not wish to quantify the incremental gain in revenue.
"The trends observed in the 2013 edition signify a growing culture of innovation in the group with elements of technology orientation, cross pollination and risk taking ability," said Sunil Sinha, chief group quality management service, Tata Sons.
"We have observed that over 70% of the participants are in the age brackets of 20 to 30 and 30 to 40 years, indicating that the innovation ecosystem in the group is encouraging and empowering young managers to think out of the ordinary," he said.
Apart from the product category the company had innovations in service, core process and support process categories. While Tata Consultancy was recognized for service sector innovation Tata Power and Jaguar Land Rover were respectively awarded for core process and support process categories.