Tata Realty and Infrastructure, owned by Tata Sons, is looking to sell four of its malls. While one of them is on the verge of opening, three others are expected to come up in the next three years.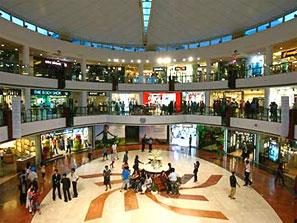 The first mall of Tata Realty is 0.7 million square feet project in Amritsar in Punjab which is slated for opening early next month.

The sale of Amritsar mall is part of its plans to give exit to Tata Realty and Infrastructure (TRIL) Fund which owns 90% in this mall and rope in new investors, said Cyrus Engineer , head, sales and marketing at Tata Realty.

Though Engineer refused to talk on the valuation, according to property consultants, the Amritsar mall is expected to fetch the company around Rs 400 crore.

Tata Realty is also looking to sell its upcoming 450,000 sq ft mall in Nagpur which is expected to be completed in the next two and half to three years. TRIL fund also owns 90% stake in the mall and the rest owned by the company.

"The life of TRIL fund is coming to an end by the end of next year. The fund was raised seven years ago," Engineer said.

Tata Realty is also keen to bring in investors in its 300,000 sq ft mall project in Bangalore and another one in Gurgaon, Engineer said. "These two projects are not part of TRIL," he said.

In Bangalore, Tata Realty is doing mall project in partnership with Tata Global Beverages, he said.

Similarly, engineering and construction major L&T is looking to bring in investors in its mall project in Seawoods in Navi Mumbai near Mumbai and another in Chandigarh.

The mall is part of first phase of commercial development on top of Seawoods suburban railway station in Navi Mumbai, said JP Biswas, head retail leasing & marketing at L&T Realty.

The one million sq ft mall is expected to become operational by middle of 2015, Biswas said.

"This mall is part of transit oriented development project and part of six million sq ft which we are developing there," he said.

While L&T is developing the mall and two million office space as part of first phase of the project, in the second, the company is looking to develop a budget hotel and offices. L&T is looking to bring in a hotel chain to run the hotel, he said.

Besides, L&T has also put its 1.2 million mall in Chandigarh on the block. The four month old mall is generating average rentals of Rs 90 per sq ft, he said. According to sources, the company is expecting over Rs 1000 crore from the sale.
"We are in discussions with investors," he said.

Acccording to consultants, the sale of such projects is part of company's plans to derisk themselves from business risks.

"In development projects, the aim of the developers is to monetize the project at the earliest. They look to derisk during or before the construction and some part after the completion of the project," said Ambar Maheshwari, managing director, corporate finance at Jones Lang LaSalle.
Note: This image is only for representational purpose.