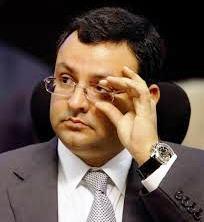 The Tata group will invest $35 billion (Rs 2,10,000 crore) in the next three years and lay special focus on four clusters -- retail, defence and aerospace, financial services and realty and infrastructure -- over the next 10 years.

Termed Vision 2025, the plan will also include achieving a market capitalisation comparable with the 25 most valuable companies in the world.

In 2013-14, Tata Group's annual revenue grew 18.5 per cent to Rs 6,24,757 crore ($103.27 billion), nearly 5.5 per cent of India's gross domestic product.

Analysts said the group would need to add another $60 billion to its current combined market cap of $138 billion to become the world's 25th most valuable company.

At present, this position is held by Facebook, with a market cap of $193 billion, according to Bloomberg data.

But it is not revenue or market capitalisation alone.

The group wanted to be among the 25 most admired companies and employer brands globally, Tata Group Chairman Cyrus Mistry said while addressing his chief executives at a meeting in Mumbai on Tuesday.

"Twenty-five per cent of the world's population will experience the Tata commitment to improving the quality of life of customers and communities," Mistry said.

He emphasised the need for consolidation, while looking at divestment and restructuring.

He also reassured the group of continuity of his predecessor Ratan Tata's legacy of global expansion and committed to inorganic growth.

The contribution of global revenue in the group's total revenue has grown to 70 per cent from 30 per cent a decade ago. Ratan Tata's leadership saw the group acquiring Corus and Jaguar-Land Rover.

But Mistry clearly highlighted his emphasis on profitable growth and said he wanted to bring the group back to 8.5 per cent operating margin -- a level last seen in 2008.

Vision 2025 also includes nurturing group companies by leveraging the parenting advantage of the group centre.

This means a strong role for Tata Sons, where he has set up a Group Executive Council with the mandate to drive group-level strategies.

As part of this strategy, the group centre will strongly champion the companies that are world class and, where necessary, facilitate creation of new companies.

This holistic strategy will also include support to companies, if required, to restructure their businesses, which do not have the potential to meet performance and strategic criteria in the long term or benefit from parenting advantages.
Image: Tata Group chief Cyrus Mistry