This is the first time a state is asking for PAN card for two-wheelers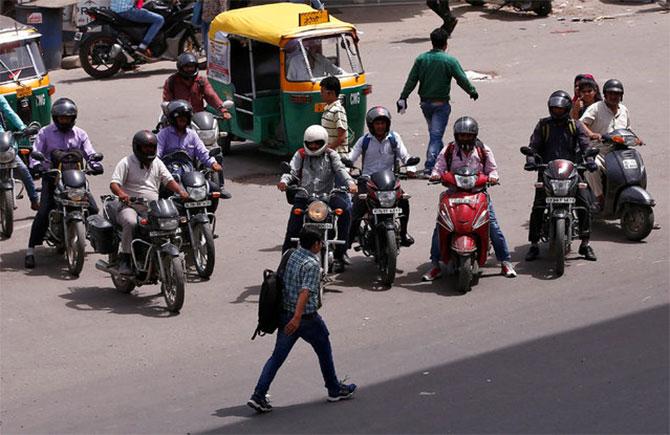 The Tamil Nadu government has made submission of mobile number, Aadhaar and permanent account number (PAN) mandatory for new vehicle registrations.
Industry sources said this was the first time a state was asking for PAN card for two-wheeler registration.
Original equipment makers have said this is not a positive news, especially for two-wheelers and it will have an impact in rural sales, but car and commercial makers don't see any big impact due to this decision.
The certificates of registration issued to owners after registration of vehicles would have these details.
Dayanand Kataria, principal secretary-transport commissioner of the Tamil Nadu government, said in a note to all regional transport officers: "Hence, all registering authorities and assistant registering authorities of Tamil Nadu are instructed to compulsorily obtain the mobile number, Aadhaar and PAN number of the registered owner along with the application while registration of new vehicles."
Some original equipment makers said on condition of anonymity this would have an impact on two-wheeler sales. But sales of passenger cars and commercial vehicles might not be affected.
The government's intention was good but it should have given some time for customers and for the ecosystem to get ready, said Y S Guleria, senior vice-president, Honda Motorcycle and Scooter India Pvt Ltd.
He asked the government to exempt two-wheelers below Rs 60,000, which accounts for 70 per cent of the industry sales. These vehicles are purchased for daily use and not for luxury purposes.
In the short term, customers might have to postpone purchases till they get all the documents. It would create chaos at dealerships, as many customers who have already made bookings would now have to show these documents to complete their purchase.
"It is not a good development, but it is not a negative one either. It is one more additional compliance that has to be followed," said an official representing a commercial vehicle company.
Photograph: Adnan Abidi/Reuters