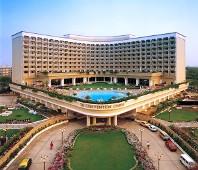 After the Taj Mahal hotel's face-off with the New Delhi Municipal Council, another Taj Group property in the capital is facing lease trouble.

The lease term of the Taj Palace Hotel, owned by the Indian Hotels Company, will expire on April 1, 2013, and it must settle a dispute with the Delhi Development Authority over the quantum of licence fee for a smooth renewal.

Without a settlement, the Taj Palace faces the prospect of the property being auctioned, lawyers say.

The IHC is engaged in arbitration with the DDA over the calculation of licence fee based on its total receipts, according to sources close to the development.

The Taj Mahal (also known as Taj Mansingh) hotel has already been in a tussle with NDMC over lease renewal.

Its lease with the NDMC will expire in October. If the renewal efforts fail, the property could be auctioned.

The DDA estimates the company owes it about Rs 60 crore (Rs 600 million), including interest, with respect to the Taj Palace hotel.

Its main point of contention is the calculation of licence fee, as a percentage of gross receipts.

The DDA claims several items, including staff food, income from the shopping arcade, telephone recoveries, banquet income, service charges, etc, have not been included in gross receipts by the company, thereby bringing down the annual licence fee amount payable.

The annual licence fee, according to the agreement, was to be calculated at 17.25 per cent of gross receipts.

The Taj Palace arbitration process had started in 1997, but assumes greater significance now as the lease has just eight months to go.

The collaboration agreement between the two parties states that if the company wants to renew the lease for another 25 years, it has to inform the DDA six months in advance.

'And, renewal would be 'subject to the payment of the licence fee'.

The Taj Group had signed a 30-year lease agreement with the DDA on April 1, 1983, for Taj Palace.

The Indian Hotels Company did not wish to comment on emailed queries.

The Taj chain comprises 93 hotels in 55 locations across India and another 16 abroad.