In a worrying trend, there has been an increase in cases of fake drugs in last three years and efforts by authorities to encourage whistleblowers to report such illegal activity too have failed to elicit the desired response.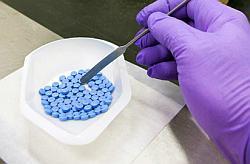 Of the total of 345 cases of spurious or fake drugs reported between 2009-12 by Central Drugs Standard Control Organisation (CDSCO), 117 were in 2009-10, 95 in 2010-11 and 133 in 2011-12, according to information provided by Health Ministry in response to an RTI query.

The CDSCO has tested about 137,000 drug samples in the last three years. Of these, 6,500 samples were declared of sub-standard quality other than 345 cases of fake drugs.

The Health Ministry has launched prosecution in 516 cases against various persons for manufacturing, sale and distribution of spurious or adulterated drugs during the period.

As many as 345 persons were arrested for selling and manufacturing fake drugs, it said.

During 2009-10, a total of 39,248 drug samples were tested and 1,942 were found to be of inferior quality. The central health authorities have launched prosecution in 138 cases and arrested 173 persons during the year.

Whereas in 2010-11, about 49,682 drugs samples were tested and 2,372 of them were found to be of sub-standard quality. Authorities have launched prosecution in 167 cases in which 72 persons were arrested, the reply said.

A total of 48,082 drugs samples were tested in 2011-12, in which 2,186 were found to be below the standard. The Health Ministry authorities initiated prosecution in 211 cases in which 141 persons were arrested.

A whistle blower scheme was launched by the Ministry in August 2009 to reward any individual who gives information related to fake drugs but all the complaints were found to be false.

"There were 37 complaints received under the whistle blower scheme by this organisation. The complaints were investigated
by the concerned State Drug Controlling Authorities, CDSCO and in certain cases both the authorities had jointly investigated the complaints.
"However, the complaints were found to be fictitious and no person has been awarded under this scheme till date," the Directorate General of Health Services said in reply to the RTI query filed by PTI.
The whistle blower scheme was launched by the government to encourage vigilant public participation in the detection of movement of spurious drugs in the country.
During 2007-08, as many as 39,117 drugs samples were tested of which 2,429 were found to be of sub-standard quality. A total of 77 samples were found to be spurious during the year. The prosecution was launched in 120 cases and 122 persons were arrested, it said.
While in 2008-09, 45,145 samples were tested by the CDSCO in which 2,597 samples were of inferior quality. As many as 157 of these samples were found to be adulterated. The Health Ministry has launched prosecution in 220 cases in which 133 persons were arrested during the period.
"Stringent penalties for manufacture of spurious and adulterated drugs have now been provided to make it deterrent for the antisocial elements to indulge in manufacture of spurious drugs. Certain offenses have also been made cognisable and non-bailable," the Ministry said on measures being taken by the Government to check fake drugs.
The states or UnionTerritories were requested to set up special courts for trial of offenses under the Drugs and Cosmetics Act for speedy disposal of cases.
"The inspectorate staff has been instructed to keep vigil and draw samples of drugs for test and analysis to monitor the quality of drugs moving in the country," it said.
According to a 2009 report of countrywide survey for spurious, 67 cases each were reported in 2003-04 and 2007-08, 144 in 2004-05, 145 in 2005-06 and 66 in 2006-07.