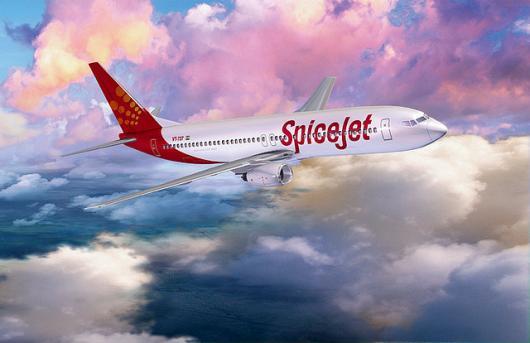 Shares of SpiceJet on Wednesday rose by over 19 per cent even as aviation regulator asked the no-frills carrier to immediately stop its offer of one-rupee fares across its domestic network.
The stock surged 19.19 per cent to settle at Rs 17.27 on the BSE, after rallying to Rs 17.38, its upper circuit limit, during the day. SpiceJet's market value climbed Rs 149 crore to Rs 924 crore.
About 113 lakh shares of the company changed hands on the BSE. SpiceJet, which lowered fares by up to 75 per cent in the previous quarter, yesterday offered limited period bookings for as low as Re 1 across its domestic network.
SpiceJet has been virtually leading a fare war in the aviation sector since January, forcing other airlines to make similar offers.
Hours after the SpiceJet offer, the Directorate General of Civil Aviation (DGCA) shot off a directive to the airline, asking it to halt the offer "immediately".
The regulator termed SpiceJet's one-rupee fares "predatory" and a "malpractice".
SpiceJet said in a statement late on Tuesday that seats with one-rupee fares were limited, just as in previous offers, and that it had sold "many thousand seats" at that price to passengers who booked early.