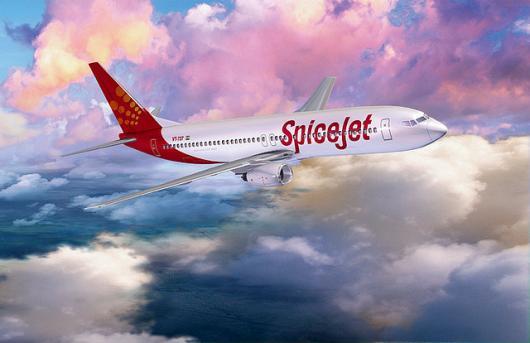 Indian budget airline SpiceJet has agreed to buy around 40 Boeing 737 passenger jets worth over $4 billion at list prices as it seeks to modernize its fleet and climb out of the red, industry sources said on Tuesday.
SpiceJet has placed a firm order for as many as 42 Boeing 737 MAX aircraft that offer fuel savings compared to its existing fleet of current-generation 737s, one source said.
Such an order would be worth $4.4 billion at list prices without adjusting for either inflation or price discounts.
The loss-making carrier, which is looking for new investors, has also negotiated options to buy as many as 42 more jets depending on its future growth, the industry sources said, speaking on condition of anonymity.
A spokeswoman for SpiceJet declined to comment. Boeing said on Monday that unidentified airlines had placed orders for 164 similar aircraft as it reported its final tally for 2013.
Industry sources said at least part of the SpiceJet order is included in this list and is therefore already part of Boeing's backlog of unfilled orders.
A spokeswoman for Boeing declined to comment. The deal comes as SpiceJet seeks new airplanes and new investments to revive its fortunes after posting a record quarterly loss in November, hit by high fuel prices and the weaker rupee.
India's fourth-biggest airline by domestic market share, controlled by billionaire Kalanithi Maran's Sun Group, is widely seen as a target for foreign investment after India loosened restrictions on investment by foreign airlines.
SpiceJet has reported interest from potential investors but has not named any. Industry experts say the airline may be hoping a fresh order book could help attract investors.
Details of the financing were not immediately available.
The deal is also seen as important for Boeing as it defends its position in one of the world's fastest-growing aviation markets. Indian media reports had said SpiceJet was looking towards Boeing's arch-rival Airbus for the new jets.
(Additional reporting by Devidutta Tripathy)