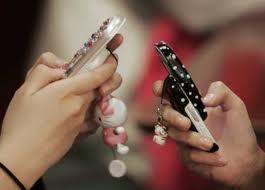 Telecom companies put in bids worth a total of about Rs 45,000 crore (Rs 450 billion) on the second day of the auction on Tuesday, with premium 900 Mhz band in Delhi, Mumbai and Kolkata witnessing continuing demand.
"We are very happy the way auction is moving forward. We hope that we will get enough revenue to make sure that the Finance Minister (P Chidambaram) has a big smile on his face," Telecom Minister Kapil Sibal told reporters after closing of bidding rounds on day 2.
The budget 2013-14 had set a spectrum revenue target of Rs 40,874 crore (Rs 408.74 billion) for this financial year. The fiscal deficit at Rs 5.16 lakh crore has crossed 95 per cent of budget target in the first nine months of 2013-14.
"We estimate bids of approximate Rs 45,000 crore were received today. The auction momentum is good, we have seen excess demand for 900 MHz spectrum and also for 1800 Mhz band. We will resume auction tomorrow," Telecom Secretary M F Farooqui told PTI.
In November, 2012 auction ended in just 2 days while in March 2013 it ended on same day.
Now, even if bidders opt to pay the final auction price in installments, the government will get at least Rs 11,790 crore (Rs 117.90 billion), exceeding the target of collecting Rs 11,343 crore (Rs 113.43 billion) in upfront payments.
Excess demand for 2G spectrum in 1800 Mhz band was seen only in two service areas -- Gujarat and UP West - resulting in an increase in the airwaves price.
Aggressive bidding was seen for the 900 MHz, which is in short supply and is being auctioned in just three cities-- Delhi, Mumbai and Kolkatta -- markets where licences of Bharti and Vodafone are to expire in coming November unless they buy the radiowaves in this round of auction.
The price of 900 Mhz band spectrum in Delhi went up to Rs 530.73 crore (Rs 5.3 billion) per megahertz, up 47.42 per cent from Rs 360 crore (Rs 3.6 billion) fixed by government. The Mumbai price was up by 68.30 per cent to Rs 552.05 from base price of Rs 328 crore (Rs 3.28 billion) per Mhz.
The price of 900 Mhz band in Kolkata, where demand was stabilising at the end of first day of auction, saw increase of 46.83 per cent in base price to Rs 183.54 crore (Rs 1.83 billion) per Mhz from Rs 125 crore (Rs 1.25 billion) a megahertz.

Eight companies, including Mukesh Ambani's Reliance Jio Infocomm Ltd, Bharti Airtel and Vodafone are competing for two bandwidth slots - 900 MegaHertz and 1,800 MHz in 22 circles - offered in the third spectrum auction within 15 months.
Sibal said bids totaling Rs 40,000 crore (Rs 400 billion) were received on the opening day of the auction due to rational base price fixed by government.
"We took the bold step of rationalising reserve prices and on the first day itself you have bids worth Rs 40,000 crore," he said.
The government set a pan-India rate of Rs 1,765 crore (Rs 17.65 billion) per MHz as the start price for spectrum in the 1800 MHz band, which is about 26 per cent lower than the base rate in the March 2013 sale, where there were no takers for GSM airwaves.
For the 900 MHz band, it approved a rate that is about 53 per cent lower than the March auction price.
"I just think that may be we got it right, that's all," Telecom Regulatory Authority of India Chairman Rahul Khullar said without elaborating when asked to comment on the response to the auction.
The DoT has put on the block about 385 MHz of radiowaves in the 1800 MHz band in 22 circles and 46 MHz in the 900 MHz band in three circles of Mumbai, Delhi and Kolkata.
The 2G spectrum in 1800 Mhz band was put for auction following a Supreme Court order of February 2013.
The 3G and BWA auction together fetched government over Rs 1.05 lakh crore in 2010. The 3G auction in 2010 lasted for 34 days while auction for broadband wireless access airwaves in 16 days.