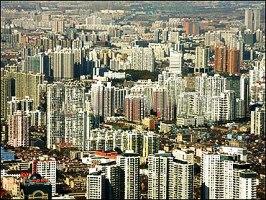 Chennai and Bengaluru are turning out to be hot real estate destinations, with returns on investment in the residential mid-end segment registering as high as 40-70 per cent in the past three years.

During the same period, the national capital region gave only 10-20 per cent returns on investment, according to data by consultancy firm Cushman and Wakefield.

Both the South cities have also beaten the NCR in the number of new launches.

While the launches in NCR stood at 32,194 till September this year, less than half of 72,537 in 2012, in Bengaluru and Chennai the launches have shown an upward trend.

In Bengaluru, till this September, launches stood at 35,400, more than double of 16,800 in 2012.

In Chennai, the number stood at 44,500, almost double of 23,600 in 2012.

In the high-end residential segment, too, Bangalore and Chennai are far ahead in returns on investment, compared to the NCR.

The returns in Bangalore over the past two-three years stood at 40-50 per cent, while in Chennai, it stood at 30-35 per cent.

However, in NCR, it stood at 10-25 per cent.

According to experts tracking the sector, being an investor-market, the NCR has been affected largely because of the slowdown.

"Investors are exiting this market, which was once growing rapidly and giving huge returns.

"Once, the economy and general state of mind is back on track, things will improve," says an expert.

Sanjay Sharma, managing director of Qubrex, a real estate consultancy firm, adds: "South, especially Bengaluru and Chennai, are steady markets.

"The fundamental difference between these markets is that Bengaluru and Chennai are user-driven markets, while NCR and Mumbai are investor driven."

Even developers have a better track record of sticking to their commitments in these South cities, he says.

"Developers in NCR have an eye for investors.

"And if the delivery is delayed, investors are happy. According to estimates, about 50-70 per cent of buyers in new projects in primary market are investors in NCR and Mumbai."

Shweta Jain, executive director (residential services) at Cushman and Wakefield, shares the same view.

"South is a conservative market; in fact a conscious one compared to NCR and Mumbai."

This is the reason why developers have a good track record in terms of delivery as well as launches.

Bengaluru continues to be a big IT destination and attracts multinationals, so the demand for homes by first-time home buyers is always there, she adds.
The image is used for representational purpose only