Plagued with complaints, Indian Railways plan to provide fresh food cooked at base kitchens in trains after every two hours to the passengers.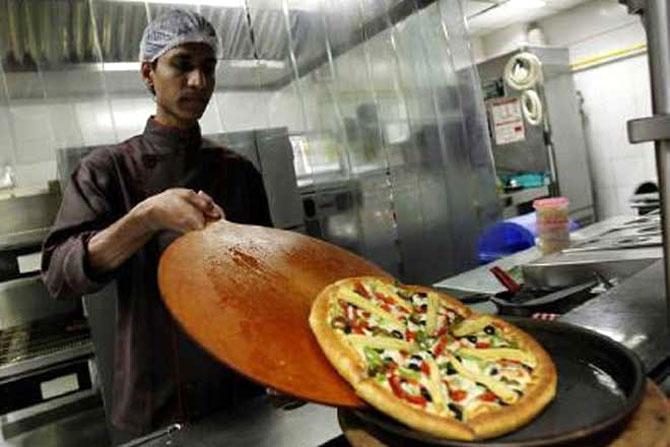 The railways, which provide about 11 lakh meals to passengers every day, has separated cooking and distribution of food under the recently launched new catering policy.
"We have decided to provide good quality food to our passengers and for that we have decided to have base kitchens at several places so that fresh food can be picked up at every two-hours of travel," Railway Minister Suresh Prabhu said at a round table conference on catering in New Delhi.
Participated by representatives from the food and beverage industry, self-help groups and senior IRCTC and railway officials, the round table conference aims to formulate a roadmap under the new catering policy to provide catering service on rail premises.
Admitting complaints against food served in trains, Prabhu said, "Whenever complaints come we always take prompt action. We had a detailed discussion before formulating the policy and today we are having a discussion for its smooth implementation."
Taking note of overcharging of food in trains, he said the issue will be taken up at the conference.
"We have announced a new catering policy. There were many complaints against the catering service. There were complaints against those who have got the catering responsibility under our earlier catering policy," he said.
Seeking the participation of private players in food business for setting up base kitchens near stations, Prabhu said, "We have decided to provide good quality food to our passengers. So we decided to have base kitchens at many places across the country. The base kitchens will be mechanised kitchens with less human intervention. It can be done through the PPP mode."
He said base kitchens will benefit passengers as fresh food can be picked up in trains in every two hours which even airlines cannot do.
On the distribution front, Prabhu also sought the participation of reputed caterers.
"Delivery of food is important for an effective catering service. Delivery of fresh food in trains can also be done by reputed caterers with proper quality control mechanism," he added.