The country's services sector grew at the fastest fastest pace in the past 12 months in January driven by an increase in new business orders, the HSBC purchasing managers index (PMI) data said on Tuesday.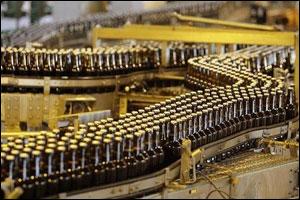 The growth in the country's services sector, which makes up for nearly 60 per cent of the country's economic output, witnessed significant pick up in new orders.
Besides, the private sector employment activity also increased for eleventh month running, it said.
The HSBC Services Business Activity Index rose to 57.5 in January, up from 55.6 in December, signalling a sharp expansion in output, and one that was the fastest since January last year.
"Service sector activity continued to pick up pace led by a faster inflow of new business," HSBC Chief Economist for India & ASEAN Leif Eskesen said.
Growth in activity has how been sustained for 15 successive months in this sector but services firm were a little less optimistic about the outlook for the sector. The the degree of confidence of the services firm was the lowest registered in three months.
Overall, services firms in India remained optimistic regarding activity levels in the upcoming year, with around 42 per cent of services companies predicting overall activity at their units to increase, while just 3 per cent forecasting a decline.
Input prices at private sector companies in India rose for the 46th successive month during January, though the rate of price rise was much weaker than a year ago.
"Inflation readings held broadly steady, with fuel, raw material and labour cost pressures still simmering," Eskesen said adding that "these numbers underscore the need for the RBI to approach policy easing with caution".
The Reserve Bank of India cut interest rates on January 29 for the first time in nine months, in a move to propel economic growth by easing fund flow to perk up consumption and investment demand.
The bank also lowered country's GDP forecast to 5.5 per cent in 2012-13 as against 5.8 per cent estimated earlier.
Earlier, an HSBC survey had shown that the growth of country's manufacturing sector slowed to a three month low in January, primarily due to moderation in new orders and power outages during the month.
Accordingly, the HSBC India Composite Output Index - which maps both the manufacturing and services index - stood at 56.3 in January, unchanged from December's reading.