An American claims to have stumbled upon a 70-year-old original top-secret recipe for Coca-Cola and is now selling the formula on-line for a hefty USD 15 million.
The sought-after recipe is held in a safe at the World of Coca-Cola in downtown Atlanta.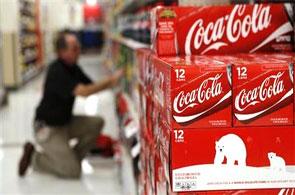 However, Cliff Kluge from Ringgold, Georgia believes he may have accidentally discovered the 1943 secret formula in an old box of papers he purchased from an estate, 'WXIA-TV' reported.
"It's a treasure hunt. We go around looking for treasure. And apparently we may have found some," he said.
Kluge and his wife, Arlene, recently purchased a box of letters and papers at an estate sale.
Kluge claims one of those papers is a cola recipe from 1943.
"You don't stumble on things like this very often. It's a letter, and a formula, and the processes to make it. I think it's a little deeper than having fun, I think it's the recipe for Coca-Cola," he said.
The recipe for Coca-Cola, of course, is a tightly kept secret - and has been since the 19th century.
Kluge said that Coca-Cola officials told him they would call him back in 7-10 days. However, they haven't contacted him yet.
"Through the years, many have tried to crack the secret formula, but no one has been able to reproduce the 'real thing.' The real formula is safely tucked away in a vault at the World of Coca-Cola in Atlanta," Coca Cola officials told the channel.
However, that hasn't stopped Kluge. He has put the recipe on eBay for an initial bid of $5 million and a 'Buy Now' bid of 15 million, he said.
Photograph: Kevin Lamarque/Reuters