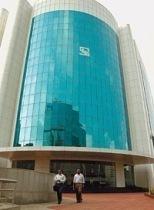 Nearly 1,400 entities have defaulted on penalties totalling about Rs 130 crore (Rs 1.3 billion) imposed by the regulator Sebi for various offences related to securities market, while some of these cases are more than a decade old.

Some of the defaulters have not paid up amounts as small as Rs 15,000, while the majority of individual penalties are worth a few lakhs of rupees and a few others amounting to a few crores of rupees.

According to the latest data released by the Securities and Exchange Board of India, a total of 1,373 individuals and companies had defaulted on penalties totalling about Rs 130 crore as on September 30, 2013.

This marks an increase from a total of 1,337 defaulters, which include listed companies, brokers, merchant bankers and others, for payments of about Rs 120 crore (Rs 1.2 billion) as on March 31, 2013.

Some of these dues are pending since 2000, while many of these cases are also pending in courts and at other forums.

Meanwhile, Sebi has also begun to exercise its newly-granted powers of attaching bank accounts and other assets for recovery of the outstanding dues pending for up to 13
years.
It has so far issued more than 150 attachment notices for recovering more than Rs 1,545 crore (Rs 15.45 billion) from defaulters.
Sebi has been armed with more powers with the Securities Laws (Amendment) Ordinance, 2013. The ordinance has given Sebi direct powers to freeze bank accounts, attach properties, conduct search and seizure and initiate recovery proceedings.
Besides, it can order attachment and sale of the defaulter's bank accounts, movable and immovable properties, as also arrest of the concerned person and his/her detention in prison.
To replace this ordinance, the Securities Laws (Amendment) Bill, 2013 is expected to be presented before Parliament in the ongoing session.
The ordinance has already been promulgated twice, the last being in September.
As part of its recovery proceedings, the regulator has served orders to various banks to attach the accounts of those who have not paid penalties imposed on them for violations of various securities market regulations.