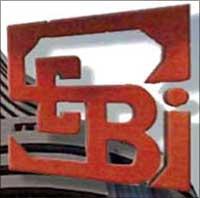 On the heels of the insurance regulator raising concern on the government move to allow Life Insurance Corporation to own up to 30 per cent in a firm, the securities market watchdog has expressed displeasure over the step.

The Securities and Exchange Board of India feels the move could lead to violation of the country's takeover laws.

According to the latest takeover rules, an entity acquiring 25 per cent or more in a firm has to make an open offer to buy an additional 26 per cent from public shareholders.

That means, if LIC's investment in a firm exceeds 25 per cent, it would have to buy another 26 per cent from non-promoter shareholders.

If the open offer is fully subscribed, the insurer would end up holding as much as 51 per cent, breaching the cap of 30 per cent.

The thinking within Sebi is that LIC -- the biggest domestic institutional investor -- might get away without making an open offer, even if it purchases beyond the permissible limit.

"Though LIC has been allowed to buy up to 30 per cent, there is no clarity on what happens if open offer is triggered," says a senior Sebi official on the condition of anonymity.

"It is, however, unclear whether Sebi has officially conveyed its displeasure to the finance ministry.

The step
has also met with criticism from the Insurance Regulatory and Development Authority, which thinks high exposure to a stock is 'imprudent'.
Earlier, LIC, too, was governed by the insurance Act, which says no insurer can invest more than 10 per cent of the fund or 10 per cent of the firm's stake, whichever is lower.
An Irda official said the issue of takeover code violation as a result of the step was raised before the finance ministry.
"The ministry was apprised of the risks in letting LIC pick up to 30 per cent in a company.
"The possibility of an open offer trigger getting breached was also discussed.
"However, the ministry went against our recommendations," said a senior Irda official who didn't want to be named.
A senior LIC official indicated the insurer might seek an open-offer exemption from Sebi in the event of open offer being triggered.
"We would not go and invest 30 per cent in all companies.
"However, if we decide to raise our stake in a firm in the future, we will see how to go about it. Sebi had made some exceptions when we decided to invest 26 per cent in a public sector bank.
"I believe exceptions have been made and could be made in future in specific cases."
The market regulator had exempted LIC from making an open offer when its shareholding had breached the threshold limit in Corporation Bank.