Amid a growing number of brokerage firms, hedge funds and other market intermediaries from abroad soliciting business from HNIs and other investors in India, Sebi is considering introducing a separate set of rules for such foreign entities.
The new set of rules would ensure that the intermediaries working in foreign markets maintain the high levels of compliance, as required from the Indian market entities, while dealing with the investors in India, sources said.
Besides, the new norms would also help create a new avenue for Indian investors by way of facilitating their exposure to the overseas markets while safeguarding them from the scrupulous entities promising them high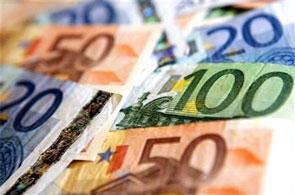 returns abroad without any compliance requirements, they added.
There are concerns that some investors might be at a disadvantageous position in the event of any disagreement with the foreign market intermediaries servicing them in overseas markets, if specific regulations are not there to establish Sebi's jurisdiction in these matters.
"In order to enhance the confidence of investors, it is necessary that all the intermediaries, including the foreign entities, maintain high levels of compliance with the stipulated norms," a senior official said.
"This is the reason that Sebi is examining the introduction of regulatory framework for foreign intermediaries soliciting business from investors in India," he added.
The regulations would help protect the interest of investors, while also promoting the development of securities market, he said.
The Securities and Exchange Board of India (Sebi) has already been taking steps to attract foreign investors from a larger number countries to the Indian capital markets, while the new norms would also help the Indian invest in overseas markets through a proper regulatory framework.
Sebi has already signed bilateral MoUs with counterparts in various countries and many more such agreements are being considered for monitoring and promotion of cross-border flow of investments between different markets.
Sebi has also been requesting the market regulators across various countries to allow the Indian market intermediaries operating in their jurisdictions to solicit business from interested Qualified Foreign Investors (QFIs) at those places.
Foreign investors are allowed to invest directly through QFI route in stocks, mutual funds and corporate bonds through demat accounts opened with SEBI-registered Depository Participants, after meeting KYC (Know Your Client) norms applicable in the Indian markets.
However, certain restrictions imposed by Sebi's counterparts in some countries make it difficult for the entities in those jurisdictions to invest in India through the QFI route. In order to remove these bottlenecks, Sebi has been working on signing of MoUs with regulators in other countries.