The US-based retailer Walmart Stores Inc, which has a wholesale joint venture with Bharti Enterprises, said its immediate focus in India will be to scale up operations before aiming to be profitable in a medium to long term.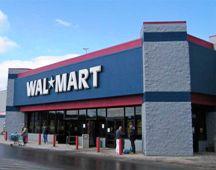 "The market in India is ready for modern retail and modern wholesale...We have done a lot of work on setting up supply chain for our operations in India and expanding more aggressively in the country than announced earlier," Walmart India President Raj Jain said.

The company's 50:50 JV with Bharti Enterprises - Bharti Walmart - currently has six 'Best Price Modern Wholesale' stores and is planning to add 8-10 new such outlets this year.

The wholesale stores also supply to Bharti Retail, which is a 100 per cent arm of Bharti Enterprises, besides other players in India's retail sector.

Asked by when the company expects to be profitable from its operations in India, Jain said, "In discount retail, you need to build massive scale before becoming profitable. It can take several years. Our focus in India right now is to build scale. Profitability will not come in a short term, but in medium to long term."

While he did not specify the exact timeline, he said medium term to short term could be anywhere between five to ten years.

Bharti Walmart has so far invested over $ 40 million in opening its stores. Next year, it plans to set up about 10 to 12 new stores and enter eight more states in the next two years.