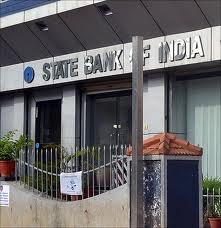 State Bank of India on Thursday said it plans to raise Rs 2,000 crore (Rs 20 billion) from bonds by way of private placement.

The executive committee of the central board of the bank has approved allotment of Basel III compliant Tier 2 bonds of Rs 2,000 crore, SBI said in a filing to the BSE.

The bonds with tenure of 120 months (10 year bullet) carries a coupon 9.69 per cent, it said.

The issuance of bonds would be by way of private placement, it said. Besides, the meeting also approved the preferential issue of 1.12 lakh crore equity shares of Rs 10 each to the government up to Rs 2,000 crore (Rs 20 billion).

The bank has fixed an issue price of Rs 1,782.74
per share for a preferential stock allotment to the government as part of the capital infusion plan for this fiscal. The SBI board had approved the preferential allotment in October.
The additional funds will enable the bank to support national and international banking operations undertaken through its subsidiaries and associates.
Last fiscal, the government infused Rs 3,004 crore (Rs 30.04 billion) in the bank.