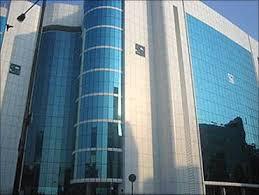 The Rs 19,000-crore (Rs 190-billion) valuation for Sahara group's 106-acre land at Versova in Mumbai hinges on many things for it to become real.

In the contempt case filed by the Securities and Exchange Board of India against the Sahara India Real Estate and Sahara Housing Invest, the Sebi counsel said on Wednesday that the land was "disproportionately overvalued" and Sahara's valuer had arrived at the Rs 19,000-crore valuation based on future developments.

According to an affidavit filed by Sahara entities in January 2012, the same Versova property was valued more conservatively, the Sebi counsel pointed out.

"The two firms said they owned one-third of this property and it was worth Rs 1,800 crore (Rs 18 billion)."

In valuing the Versova property, Sahara's valuer has reportedly used the discounted cash flows method, in which the valuation of a township proposed to be completed in 2021 was discounted to the present value.

According to experts, developers cannot come up with valuations based
on proposed developments during a slowdown.
"In today's distressed market, you cannot come up with valuations based on proposed developments.
"It is more acceptable during boom times," said Raja Kaushal, managing director at GATERE Real Estate, an alliance member of BNP Paribas Real Estate.
Added Pranay Vakil, former chairman of Knight Frank: "Unless we know all facts pertaining to the land, we cannot say anything. But nobody pays for the land.
"People are willing to buy depending on the potential of land and how one can develop it."
Although a valuation of Rs 19,000 crore is theoretically possible, leading consultants say the proposed developments depend on various approvals from government and civic bodies.
According to back-of-the-envelop calculations, if Sahara secures a floor space index of two on a 100-acre plot, it could build 8.71 million sq ft (200 by 43, 560 sq ft) and if it sells at the ongoing rate of Rs 20,000 a sq ft, it can make around Rs 17,000 crore (Rs 170 billion) from the sale of properties.
FSI means permissible construction on a given plot of land and one acre is equivalent to 43,560 sq ft.