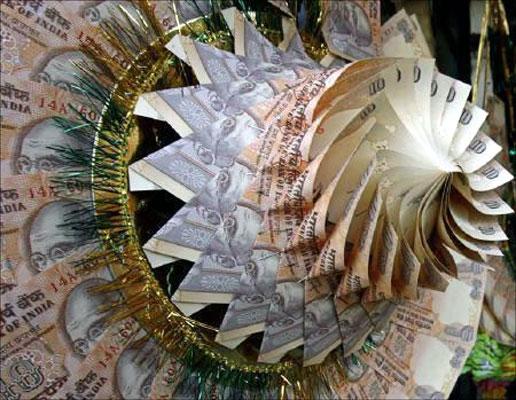 Indian exporters on Monday said the fluctuating rupee will not only raise imports bill but would also lead to volatility affecting their businesses.
Federation of Indian Export Organisations (FIEO) said while the depreciating domestic currency would help exporters in a way but it also increases their manufacturing cost due to high import content in products.
"We are happy but we want a stable currency. It is difficult to quote prices for buyers due to the fluctuation. It confuses buyers," FIEO President Rafeeq Ahmed said. He also said that due to this trend, importers are demanding heavy discounts on the products as well.
Continuing its free fall, the rupee on Monday breached 63-mark a dollar to end at record low of 63.13, recording the decade's worst single-day fall of 148 paise.
Sharing similar views, Apparel Export Promotion Council Chairman A Sakthivel said: "On one hand it is advantageous for exporters but on the other hand it is pushing up the manufacturing cost".
Sakthivel said that global buyers are putting pressure on exporters to give heavy discounts.
"We want a stable currency so that the business confidence of exporters is not affected. Given the current scenario, we will lose as importers have been asking for discounts," he added.
He said that increasing import bill will further dent the widening current account deficit.
Current Account Deficit, which indicates imports of goods, services and transfer are higher than their exports services and transfers, touched 4.8 per cent (or $88.2 billion) of country's Gross Domestic Product (GDP) in 2012-13 period.
In the current fiscal, the government is making efforts to contain the CAD at 3.7 per cent (or $70 billion) of GDP.
During April-July this fiscal, exports grew by 1.72 per cent to $98.2 billion. Imports also increased by 2.82 per cent to $160.7 billion during the period. Trade deficit during the first four months of this fiscal stood at $62.4 billion.