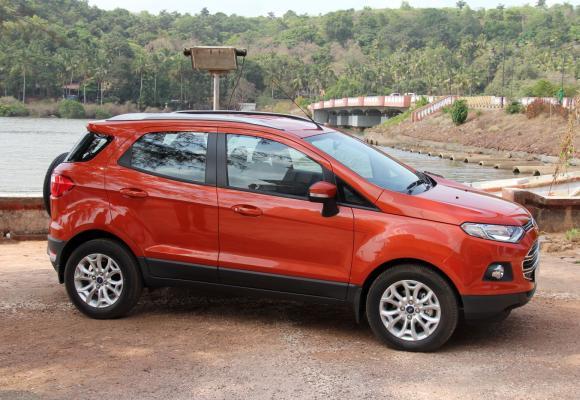 Auto maker Ford India on Thursday said it has hiked prices by 1-5 per cent on different models with immediate effect to offset rising input costs.
"Effective September 5, 2013, the prices will be increased in the range of 1 per cent to 5 per cent across majority of Ford's products depending on specific model and trim," Ford India said in a statement.
The company, however, did not disclose the details. Ford India's popular models in India include compact car Figo, sedan Fiesta and the recently launched compact sports utility vehicle EcoSport.
Figo is priced between Rs 3.91 lakh and Rs 6.08 lakh, while EcoSport is priced between Rs 5.59 lakh and Rs 9.37 lakh. Fiesta is priced between Rs 7.46 and Rs 10.30 lakh (all ex-showroom Delhi).
The revision in prices is due to consistently rising input costs as a result of macroeconomic factors including high inflation, high interest rates, and the depreciating rupee, the company said.
"Input costs have been consistently increasing and this is expected to continue for the foreseeable future. Although we have absorbed increases in costs over the past period, the situation is such that we now need to revise the prices of our vehicles," Ford India Executive Director, Marketing, Sales and Service, Vinay Piparsania said.
Last month, German luxury car maker Mercedes-Benz had hiked prices of its entire model range in India by up to 4.5 per cent from September 1 to partly offset impact of rupee depreciation and higher import duties.
General Motors India had also hiked the price of its three models by up to Rs 10,000 from the first week of September.
Earlier, BMW group had also hiked price of its products across models, including the Mini, by up to 5 per cent. In July, Audi had also hiked prices across its models in India by up to 4 per cent.
The rupee has been weakening against other currencies, especially the US dollar for a prolonged period. It has weakened 20 per cent against the dollar since April, pushing up import and input costs.