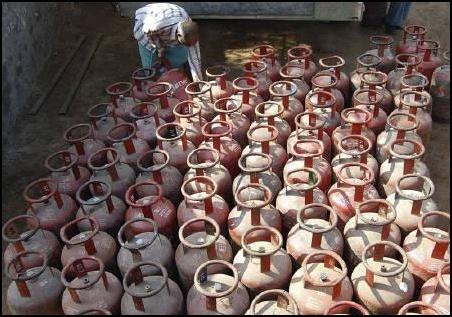 The government has transferred Rs 2,000 crore (Rs 20 billion) into 6.6 crore (66 million) accounts as LPG subsidy till December 2013 under the Direct Benefit Transfer (DBT) scheme.
"The Direct benefit transfers under LPG have crossed a sum of Rs 2,000 crore till December 2013. More than six crore consumers are now availing DBT for LPG in 184 districts across the country," said a UPA government report card released on Friday by Prime Minister Manmohan Singh.
The Unique Identification Authority of India (UIDAI) has issued more than 51 crore Aadhaar cards across the country and 28 centrally sponsored schemes have been linked to Aadhaar.
As many as four crore bank accounts have been linked to the Aadhaar platform and 156 banks have been participating in the direct subsidy transfer, it said.
The LPG subsidy transfer was launched on a trial basis in 20 districts across the country in June 2013 and thereafter on September 1 another 34 districts were added.
Under the scheme, Rs 435 is deposited in bank accounts of household LPG consumers in advance so as to help them purchase a 14.2-kg LPG cylinder at market price, which is more than double of Rs 410 per bottle rate in Delhi.
The moment the refill is bought, the subsidy prevalent on that day will be credited to Aadhaar-linked bank account of LPG consumer for another cylinder. In all, cash subsidy is provided for nine refills in a year under the Direct Benefit Transfer for LPG (DBTL) Scheme.
The government had last month appointed a full-time 'Mission Director' for DBT to manage the extensive work involved in rolling out the programme across the country. The Mission Director is supported by a Joint Secretary and additional officers.
The office of the key department was also transferred from the Planning Commission to the Finance Ministry for "better coordination" and "resolution of inter-ministerial issues" in July.