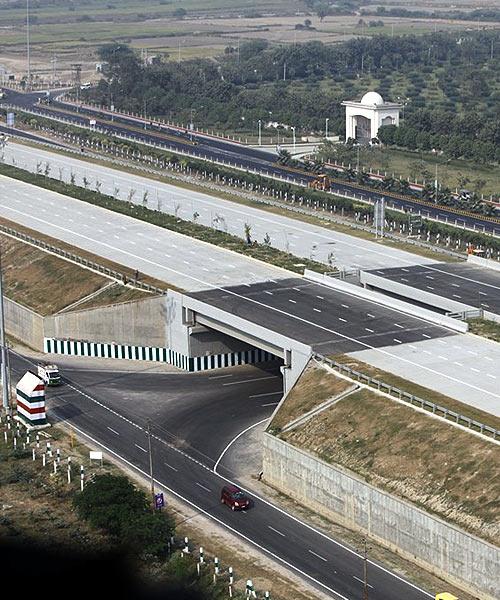 Road projects worth more than Rs 26,550 crore (Rs 265.50 billion) are stuck in disputes between developers and highways regulator NHAI, the government said on Thursday.
"Total amount pending in disputes between NHAI and developers/concessionaires was Rs 26,556.40 crore (Rs 265.56 billion)," Minister of Road Transport and Highways Krishanpal Gurjar said in a written reply to the Lok Sabha.
Disputes relating to 45 contract packages have been resolved under the one-time settlement scheme, he said, adding that disputes of Rs 9,860 crore (Rs 98.60 billion) have been settled for Rs 922 crore (Rs 9.22 billion).
He said the ministry, along with National Highways Authority of India (NHAI), has taken a slew of steps for fast- tracking highways projects including streamlining of land acquisition process.
The steps include "statutory clearances, harmonious substitution of concessionaire, rescheduling of premium quoted by concessionaires, securitisation of road sector loans, introduction of revamped dispute resolution mechanism and close coordination with other Ministries".
Gurjar said: "Reserve Bank of India has also advised all scheduled commercial banks to treat road sector debt as secured within the limits of 90 per cent of debt due enabling banks to allocate a larger portion of lending to road sector and also to reduce the cost."
He said that as part of corrective measures to boost the road sector, NHAI - in a White Paper - has sought greater functional autonomy and empowerment for chart its own course to achieve targets.
The White Paper suggests "Power to NHAI to carry out necessary changes in project documentation, adoption of market oriented delivery mechanism if market responds and alternate strategies for commercially non-viable projects and stretches which are critical in completion of grids."