Reliance Retail, the retail arm of the Mukesh Ambani-led Reliance Industries, said following consumer sentiments, it has decided to discontinue its non-vegetarian food offering 'Delight' with immediate effect and would focus on vegetarian offerings only within the retail portfolio.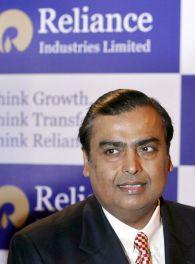 "We believe that this decision will help us to fully leverage our core competencies and remain relevant with a wider section of consumers," it added.

The company had introduced Delight as an independent format for non-vegetarian offerings in select geographies and a completely dedicated and fully segregated supply chain was maintained in order to cater to the distinct preferences
and ideologies of different customers, it added.
"Despite this sensitive balance of availability and convenience, it was felt that certain sections of customers were still hesitant to shop at our other stores. Reliance Retail has therefore decided to focus on vegetarian offerings only, within its retail portfolio," the company said.
The company said there have been some misconceptions among various stakeholders about a possible joint venture with a foreign partner for establishing quick service restaurants and non-veg processing business.
"We wish to clarify that we have not tied up with any foreign partner for quick service restaurant business and also categorically state that we are neither planning nor desirous of pursuing setting up of any such processing plant," the company said.