Reliance Industries-owned Infotel Broadband Services is understood to have hired Arvind Rao, former managing director and chief executive of mobile value-added services company OnMobile Global, to drive its proposed fourth generation (4G) broadband services.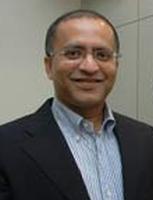 Rao, also co-founder of OnMobile, has joined Infotel as head of innovation and platform, according to highly placed sources. On being asked, Rao declined to comment. A spokesperson of Reliance Industries said the company would not comment on individuals joining it. "Neither can we confirm nor deny," the spokesperson replied in a text message.

Mukesh Ambani-owned Infotel Broadband, the only operator to have a pan-India licence for 4G (also called LTE or long-term evolution) broadband services, is expected to roll out these in the next 10 months. The company is said to be preparing for initial trials in deployment of the technology in Mumbai, Delhi and Jamnagar.

As head of innovation and platform, Rao is expected to play a major role in the initial rollout of 4G, as well as fine-tuning
the core platform which will offer voice, video and data services.
An industry veteran with 14 years of experience in the wireless telecommunications and emerging technologies sector in the US, he had resigned from OnMobile in July this year, over a "corporate governance issue".
After a special review conducted by the company identified "weaknesses in some process" that "took place during his tenure", Rao offered his resignation and this was accepted by the OnMobile board of directors.
After that, the company discontinued any engagement with the entities owned or invested in by Rao.
A BTech from IIT Bombay and Master of Science from the University of Wisconsin, he had a successful career in private equity and venture capital businesses after an MBA in finance from the Wharton School of the University of Pennsylvania. He also had a stint at McKinsey & Co, with focus on the electronics sector.