Heeding the demand of bankers, the Reserve Bank of India [ Get Quote ] on Wednesday revised priority sector lending norms. Loans up to Rs 2 crore (Rs 20 million) to companies involved in farming and allied activities will be treated as lending for direct agriculture under priority sector lending (PSL) status.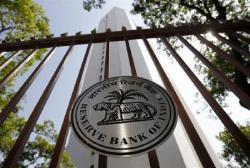 Also, credit to housing finance companies for onward lending for rehabilitation of slum dwellers and economically weaker sections will enjoy PSL status. The cap on such loans will be Rs 10 lakh (Rs 1 million) per borrower.
The limit on loans to SMEs in services sector under PSL stands doubled to Rs 2 crore (Rs 20 million). RBI said the eligibility under PSL (for HFC exposure) is capped at 5 per cent of total priority sector lending.
The maturity of bank loans should be coterminous with average maturity of loans given by housing finance companies. Banks should maintain necessary borrower-wise details of underlying portfolio.
In July, bankers had raised certain concerns over revised PSL guidelines. Later, RBI had discussions with CMD and CEOs of select banks and officers in-charge of PSL.
In the earlier guidelines issued in July, the central bank had completely taken out loans to HFCs from priority sector lending. The decision was criticised by the stakeholders, including the chairman of India's largest housing finance company HDFC [ Get Quote ] - Deepak Parekh.
R V Verma, chairman, National Housing Bank, said, "The relaxed norms gives enough space to HFCs to borrow from banks, and the 5 per cent cap on loans to HFCs is reasonable. HFCs resource position would be improved. They can get more funds from banks at lesser costs, as it will be classified as priority sector loans."
Referring to funding to companies for agriculture operations, the banking regulator said the short-term loans for raising crops and for pre and post-harvest would be eligible for PSL status.
Earlier, loans given only to individual farmers up to Rs 25 lakh (Rs 2.5 million) were classified as priority sector lending.
RBI has also doubled the limit of bank loans to Rs 10 lakh (Rs 1 million) per dwelling unit for any government agency which would constructs the houses under slum rehabilitation.