Roughly a month after Reserve Bank of India (RBI) Governor Raghuram Rajan warned banks against dressing up bad loans and creating bigger future problems, the central bank has decided to unveil fresh norms to put pressure on banks to identify stress in the system at the earliest, while incentivising those that do so.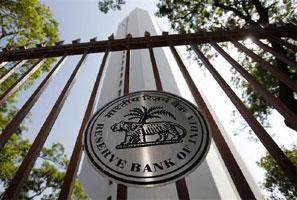 A high-level working committee of RBI officials, reporting directly to the governor's office, will issue a discussion paper on corporate distress and financial restructuring. The move follows a sharp rise in non-performing assets (NPAs), as well as debt restructuring, mostly for public-sector lenders over the past couple of years.
Banks' average gross NPAs as of September 2013 stood at 4.2 per cent of their gross advances — a sharp increase from 3.4 per cent a year ago — according to RBI data. Public-sector banks account for 86 per cent of the banking system's total NPAs.

The new norms will ask banks to take a call upfront, when loan servicing becomes overdue, whether or not a business is viable, and if the promoter concerned had a "skin in the game". Rajan had earlier said banks must make sure more equity came from promoters.

A panel of lenders' consortium will be responsible for taking early decisions for loans of more than Rs 100 crore (Rs 1 billion). This is primarily aimed at stopping banks from resorting to temporary solutions and deferring NPA classification. Further, banks that are able to identify NPAs at an early stage will be given incentives in the form of lower risk weight.

The move from the banking regulator has come at a time when several banks are under its scanner for lax credit-appraisal process that has resulted in higher delinquencies.

Bank of Maharashtra, for example, clocked 36 per cent loan growth in 2012-13, while the industry's growth rate during the year was around 16 per cent. In its annual financial inspection, RBI asked the Pune-based lender to adopt a cautious stance on loan disbursements.
The bank's net profit for the July-September quarter dipped to Rs 47 crore (Rs 470 million) from Rs 166 crore (Rs 1.66 billion) in the same period the previous year; its gross NPAs almost doubled to Rs 2,450 crore (Rs 24.5 billion).

Mumbai-based Central Bank of India was asked by the regulator to furnish financial data till a few months ago on a monthly basis. The bank, which seems to have deferred NPA classification for a few quarters, posted a net loss of Rs 1,500 crore (Rs 15 billion) in the second quarter due to higher provisioning. Also under RBI's scanner is another big Mumbai-based lender, which has yet to move to the system-driven NPA format, particularly for small loans.

Two Kolkata-based lenders — United Bank of India (UBI) and Allahabad Bank — are also facing forensic audit. RBI has directed UBI not to sanction loans of more than Rs 10 crore (Rs 100 million) till the audit has been completed. The bank had posted a net loss of Rs 490 crore (Rs 4.9 billion) in the second quarter, compared with a profit of Rs 145 core (Rs 1.45 billion) in the same period the previous year. Allahabad Bank, on the other hand, is facing forensic audit because its system-driven NPA identification process was not found to be robust.