The Reserve Bank of India (RBI) will soon come up with guidelines to simplify know-your-customer (KYC) norms and to make Aadhaar the proof for address and identification.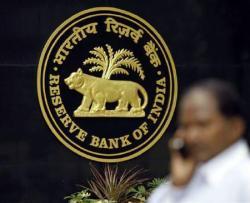 "In the next few days, we will come up with guidelines on simplification of KYC norms and use of Aadhaar both as an address proof and identification proof," said RBI Deputy Governor H R Khan, while speaking at Bancon 2012.

According to Khan, there are also thoughts on coming up with policy measures on the International Bank Account Number, which will facilitate portability. "We are also trying to marry banks and post offices in an electronic fund management system," he said.

He also stressed on the means by which the payment system could work as a catalyst for financial inclusion. Khan said India was the second largest in terms of cash usage to gross domestic product. He said efforts were being made to make India a "less-cash society"

According to the deputy governor, innovative payment systems can handle large account transactions. Khan also said white label ATM scheme would be rolled out very soon and 10 per cent of the machines would be in tier-V and tier-VI cities.

He also said there was also a need for point-of-sale infrastructure
and banks should go in a big way for its acquisition. There is also a need to create easy-to-use products and easily available products, said Khan. When it comes to mobile banking, there are issues pertaining to security.
According to Khan, such issues should be addressed by providing security. He said, "We need to see if ATMs and mobile phones can be used for customer grievance redressal."
According to him, a large number of potential customers can be catered to with innovations and there is a need to raise the level of awareness of bank staff and customers.
However, there are also challenges. There is a need for rationalisation of policy framework for business correspondents, said Khan. He added currently, mobile banking has less than one per cent customers. According to him, the Interbank Mobile Payment Service is not picking up much.
In the second-quarter review of the monetary policy last month, RBI had proposed to review the KYC norms, for simplifying these within the provisions of the Prevention of Money Laundering Act and according to international standards.
RBI had also it would launch a pilot project, using the Aadhaar data collected by Nandan Nilekani-headed Unique Identification Authority of India, to authenticate banking transactions at ATMs and merchant terminals.