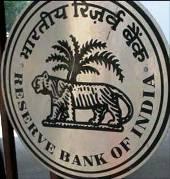 The Reserve Bank is likely to switch focus to supporting growth from fighting inflation and is likely to go for 0.75 per cent rate cut in the current fiscal, Bank of America Merrill Lynch said in a report.

According to the global investment banking major, RBI will increasingly switch to supporting growth from exclusively fighting inflation.

"While we fancy ourselves hawks, we cannot deny that monetary tightening is becoming increasingly counter- productive, hurting growth rather than killing inflation as much of the inflationary pressures are imported," BofA ML India economist Indranil Sen Gupta said in a research note.

According to the report, RBI would go for 25 basis point (0.25 per cent) cut in Cash Reserve Ratio on May 3; 25 basis point repo rate cuts in June and July; 25 basis point CRR rate cut in October and a 25
basis point rate cut in January.
RBI, in its mid-quarter monetary policy review on March 18, reduced the repo rate by 25 basis points from 7.75 to 7.50 per cent.
Repo rate is the rate at which banks borrow short-term funds from the central bank, while CRR is the portion of deposits that banks have to keep with it.
RBI lowered key policy rates to help revive growth.
India's gross domestic product growth in the third quarter of 2012-13 fiscal, ended March 31, was 4.5 per cent -- weakest in 15 quarters. Moreover, RBI is expected to increasingly focus on improving liquidity to pull down interest rates to revive growth.
The report further noted that the RBI policy rate cuts, are unlikely to transmit to lending rate cuts unless liquidity improves.