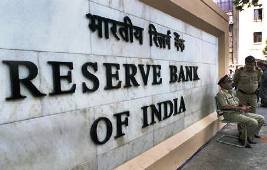 The Reserve Bank on Wednesday announced it will launch inflation-linked bonds every month, starting June 4, to attract household savings of up to Rs 15,000 crore (Rs 150 billion) this fiscal so as to discourage investments in gold.

"RBI, in consultation with Government of India, has decided to launch Inflation Indexed Bonds," the central bank said in statement.

The first tranche of the IIBs–2013-14 for Rs 1,000-2,000 crore (Rs 10-20 billion) will be issued on June 4, it said, adding that the maturity period of these bonds will be 10 years.

The total issue size will be Rs 12,000-15,000 crore (Rs 120-150 billion) in 2013-14.

After the first tranche, bonds will be issued on last Tuesday of every month.

While the first series of the bonds will be open for all class of investors, the second series issue -- beginning October -- will be reserved exclusively for retail investors.

RBI said the bonds are pursuant to the Budget proposal to 'introduce instruments that will protect savings of poor and middle classes from inflation and incentives household sector to save in financial instruments rather than buy gold'.

Both the government as well as the RBI are concerned over the rising gold imports as its putting pressure on Current Account Deficit, which widened to historic high of 6.7 per cent in third quarter of 2012-13.

Gold and silver imports last month shot up 138 per cent, year-on-year, to $7.5
billion.
Announcement of the bonds to discourage investments in gold is the second major move by RBI in the last three days. On Monday, it had placed restrictions on banks to import gold.
Giving details of the for first series of IIBs, RBI said while the coupon rate (interest rate) will remain fixed, the principal amount invested in the bonds will be linked to inflation based on Wholesale Price Index.
"Thus these bonds provide inflation protection to both principal and coupon payment.
"At maturity, the adjusted principal or the face value, whichever is higher, will be paid," RBI said.