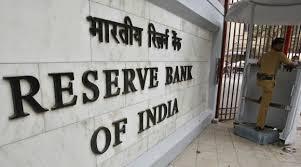 Reserve Bank Governor Raghuram Rajan is most likely to hold the key rates at the upcoming review of the monetary policy on Tuesday, where factors like liquidity management measures are the ones to watch out for, brokerages said on Friday.

"RBI to leave rates unchanged despite easing inflation. . . in no hurry to ease rates," Singaporean brokerage DBS said in a note.

It said the macroeconomic backdrop is looking better on most counts since the last monetary policy review in June and specifically mentioned a stability in the industrial growth saying it is only expected to consolidate over the next few quarters.

"We continue to expect the Governor to be on hold on August 5. . .the RBI will be on long hold till it is clear that inflation is truly coming off," analysts at Bank of America-Merill Lynch said in a note, adding factors like when will the RBI ease rates and the measures on liquidity management are the ones to watch out for.

The American brokerage said it expects the rate cut to happen only in December if the monsoons normalise to cool down inflation or early 2015 in case prices rise prolongs.

Inflation measured by consumer prices eased to 7.3 per cent in June, down from 8.3
per cent in the previous month.
However, with the poor rainfalls and the consequent jump in vegetable and fruits prices, some watchers feel the improvement will not be sustainable.
It can be noted that the RBI has already gone public with its target to narrow down the inflation to 8 per cent by June 2015 and squeeze it further to 6 per cent in the next year.
DBS said there are some encouraging signals on this fight from the government's end, with price stability ensuring measures like curbing speculative trading interests and budgetary support for certain product categories.
However, it said, "these measures are likely to provide short-term relief and thus will be insufficient to fully offset the impact of below-normal rains."
On the other measures from the policy, BofA-ML said it expects Rajan to come out with liquidity management measures like increase the frequency of variable rate repo auctions or reduce banks' daily minimum requirements on CRR to 80 per cent from the 95 per cent at present.
In the last policy statement in June, Rajan had chosen to hold rates but cut the mandatory government bond holding requirements by 0.5 per cent to 22.5 per cent, creating additional liquidity of Rs 40,000 crore (Rs 400 billion).