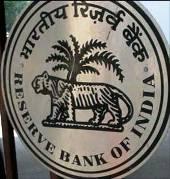 The Reserve Bank of India has 'not taken on record' the documents filed for investment of Rs 455 crore (Rs 4.55 billion) by Wal-Mart into Bharti group firm Cedar Support Services and alleged FEMA violation in the matter has been referred to the Enforcement Directorate.

"The form FC-GPR filed for issuance of the Compulsorily Convertible Debentures has not been taken on record by the RBI to ensure that the CCD are foreign direct investment compliant instruments and for the purpose certain information has been called for from the company," Minister of State for Commerce and Industry S Jagathrakshakan said in a written reply in the Rajya Sabha.

He said inward remittance of Rs 455.80 crore (Rs 4.55 billion) into Cedar Support Services was reportedly brought in by Walmart Mauritius Holdings Co Limited on March 29, 2010.

However, the documents for issuance of the CCDs filed with the RBI were 'not taken on record by the Reserve Bank to ensure that the CCDs are FDI-compliant instruments and for the purpose certain information has been called for from the company,' the minister said.

The RBI has also referred alleged violation of the Foreign Exchange Management Act to the Directorate of Enforcement for investigation in regard to both Bharti Wal-Mart and e-commerce
venture Flipkart Online Services.
Flipkart is under the scanner for allegedly flouting FDI rules which allow e-commerce companies with foreign investment to carry out only business-to-business transactions but not business to consumer transactions by creating complex structures that may not be permissible.
Meanwhile, the government on Wednesday announced a time-bound inquiry by a retired judge into reports of lobbying by retail giant Wal-Mart to gain entry into India bowing to opposition pressure.
The issue of retail giant Wal-Mart lobbying in the US for access to Indian markets has created storm in Parliament with several parties demanding probe into the issue.
United Progressive Alliance's outside supporters Rashtriya Janata Dal and Samajwadi Party, which last week bailed out the ruling coalition in FDI in retail matter, were among those demanding a thorough probe into reports that money was spent in India.
Wal-Mart had, in its disclosures to the US Senate, said it had spent $25 million over four years for various lobbying activities, including for gaining access to Indian markets.