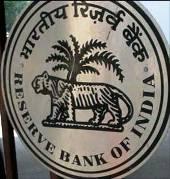 India has compromised on economic growth in the past two years on account of tight monetary policy but now Reserve Bank of India must effect a steep cut in cash reserve ratio or in the key policy rate, industry body Assocham said on Monday.

The Reserve Bank will present the mid-quarter Monetary Policy Review on Tuesday.

". . .enough of the policy tightening has been done in the past over two years and a lot of economic growth has been sacrificed.

"The RBI can choose either a drastic CRR cut or reduction in the repo rate to send a strong message among the banks that the interest rates are softening," Assocham president Rajkumar N Dhoot said in a statement.

Cash reserve ratio is the portion of deposits banks have to keep with RBI in cash. Repo is the rate at which RBI lends money to banks and is at 8 per cent.

The apex bank has cut CRR in phases this year to 4.25 per cent.

RBI had left repo rate unchanged in its last quarterly review of the monetary policy in October because of sticky inflation but hinted at easing monetary policy further in the January-March quarter.

As the inflation is at its 10-month low of 7.24 per cent, it is time the RBI took measures to ensure that the interest rates are reduced irrespective of tools
it may choose to use, Assocham said.
The industry body said RBI should weigh on its mind that Wholesale Price Index based inflation is showing signs of deceleration and is also set to come down further.
The WPI inflation for November stood at 7.24 per cent, down from 7.45 per cent a month ago, as well as below most of the analysts' expectations.
However, the surprise jump in the industrial growth for October has come about - on a very low base, it said.
"To say that 8.2 per cent expansion in October 2012 is a great turnaround will be in self-deception.
"The fact that the industrial production in October this year is only a shade better than what it was in 2010. We are somewhere around 2010," Dhoot said.
The industrial growth was (-)5 per cent during the same period a year ago.
Meanwhile, the government on Monday lowered the economic growth projection for the current financial year, 2012-13, to 5.7-5.9 per cent, from 7.6 per cent estimated earlier.
However, in the Mid-Year Economic Analysis 2012-13 tabled in Parliament, it has pitched for supportive monetary and fiscal policies to improve investor confidence.
The government said India would have to record a growth rate of 6 per cent in second half of this fiscal to reach the desired growth rate.
It grew by 5.4 per cent in the first half.