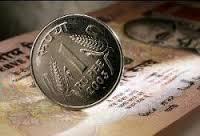 Bharatiya Janata Party on Tuesday said hike in the key interest rate by Reserve Bank of India on Tuesday would actually increase inflation as the government has failed to address supply side issues.

"RBI increasing the repo rate by 25 basis points is again not going to tame
inflation as it is desiring", the party spokesperson Prakash Javadekar told reporters in Bengaluru.
"Because to tame inflation you have to address the supply side.
"By just squeezing credit, you will only end up by increasing the price (interest) of home loans and other loans and increasing the inflation further", he added.
To tame inflation, Javadekar said one needs to address the supply side issues which he alleged the government has failed, adding, RBI's move is not only inadequate but would actually increase inflation further.