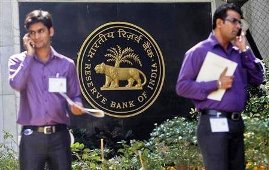 To encourage capital flows, the Reserve Bank of India on Wednesday eased the external commercial borrowing norms by allowing companies to use funds raised from foreign partners for general corporate purposes.

"On a review, it has been decided to permit eligible borrowers to avail of ECB under the approval route from their foreign equity holder company with minimum average maturity of 7 years for general corporate purposes," the Reserve Bank said in a notification.

Till now borrowings in the form of ECB were not permitted to be utilised for general corporate purpose.

However, the RBI has put certain conditions for availing the benefits of relaxed norms.

"Minimum paid-up equity of 25 per cent should be held directly by the lender (overseas partner),"
the RBI said.
Also, repayment of the principal will commence only after completion of minimum average maturity of seven years and no prepayment will be allowed before maturity, it added.
The measure is aimed at encouraging capital inflows and arresting the decline in rupee value.
Capital outflows have caused volatility in the stock market, as the benchmark S&P BSE Sensex on Tuesday fell 651 points.
The rupee had touched an all time low of 68.80 against the US dollar last month.
India Inc raised over $3.71 billion from overseas markets in July through ECBs and foreign currency convertible bonds.
In June, it had raised $1.95 billion through this route.