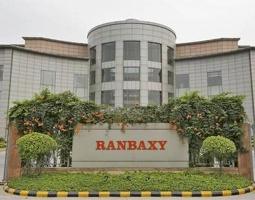 Drug major Ranbaxy Laboratories on Friday posted consolidated net loss of Rs 73.6 crore for the fourth quarter ended March 31, 2014.

It had posted net profit of Rs 125.75 crore (Rs 1.25 billion) during the January-March quarter of the previous fiscal, 2012-13.

Ranbaxy's net sales during Q4, 2013-14 grew marginally by 1.03 per cent to Rs 2,436.1 crore (Rs 24.36 billion), as against Rs 2,411.1 crore (Rs 24.11 billion) in the year-ago period.

During the quarter, the company recorded inventory and other costs write-off and goodwill impairment write-off of Rs 15.9 crore (Rs 159 million) and Rs 43.8 crore (Rs 438 million) respectively.

Ranbaxy Laboratories CEO and Managing Director Arun Sawhney said: "Despite multiple challenges, Ranbaxy met its sales guidance and continued to build on its strengths.

"At
the same time we continued to work closely with regulatory agencies to address their concerns."
Ranbaxy scrip closed at Rs 464.50, down 1.06 per cent, on the BSE.
On April 7, Sun Pharmaceutical announced it will fully acquire the troubled Ranbaxy Laboratories in an all-stock transaction with a total equity value of $3.2 billion.
Under the agreement, Ranbaxy shareholders will receive 0.8 share of Sun Pharma for each share of Ranbaxy.
The combination of Sun Pharma and Ranbaxy will create the fifth-largest specialty generics company in the world and the largest pharmaceutical company in India.
Imports of Ranbaxy products from all its four plants in India have been banned by American regulator US Food and Drug Administration for violations of manufacturing norms.
In 2013, the company agreed to pay $500 million fine after pleading guilty to felony charges over manufacturing and distribution of adulterated drugs in the US.