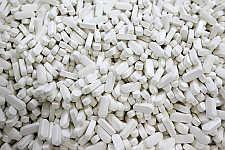 Trouble-hit Ranbaxy Laboratories has introduced a whistle-blower policy within the company to encourage transparency and address concerns internally, so that bigger problems could be averted.

In his first interaction with the media (the first part of which was published on Sunday) since the drug maker pleaded guilty of making fraudulent statements to the US Food and Drugs Administration under its previous management and agreed to pay a hefty $500-million penalty, Ranbaxy CEO & MD Arun Sawhney told Business Standard: "We instituted a whistle-blower policy sometime back. We are constantly encouraging that. Here, the employees are encouraged to draw the attention of the management (where required)."

According to him, the company even encourages anonymous mails from its employees as part of the policy.

The move is significant in the light of the recent developments in the US following a whistle-blower's disclosure. Dinesh Thakur, a former Ranbaxy employee and a whistle-blower in this case, in his testimony to the US District Court of Maryland had alleged his boss, Rajinder Kumar, then head of R&D at Ranbaxy, had informed the then senior management of the company about the ongoing fraudulent practices in the company.

Thakur worked in Ranbaxy from June 2003 to April 2005.

Sawhney declined to address questions that came under the purview of the former or the current shareholders but assured what had happened in the past would not be repeated in the future because the company had taken all required steps to address those concerns internally.

"It is not only about profit but also about patient safety and quality for us. That will be the guidance. Never in future should there be a question on our compliance or quality… This is what I want the new culture of Ranbaxy to be built on,"
he emphasised.
Keeping the issues of the past in mind, the company has now also outlined a plan for growth. "We have identified where we would expect future growth to come from,' says Sawhney. The company plans to focus on the US, Canada, Mexico, and Venezuela as its primary markets, even as it would continue to do business in other countries. The US and India will remain the two most important markets for Ranbaxy, says Sawhney.
In Africa, South Africa, Egypt, Nigeria and Morocco would drive Ranbaxy's growth.
"Although we operate in 47 countries, the growth drivers would be essentially these markets. India would remain a very important market for us," Sawhney said.
Ranbaxy also plans to ramp up manufacturing facilities and is evaluating setting up a greenfield (new) facility in Egypt and a site in Nigeria.
Under its hybrid model, Ranbaxy might also utilise in future the manufacturing facilities of Daiichi Sankyo, its Japanese promoter which acquired the company in 2008.
"Today, we don't have a concrete proposal but we might look at it in future under the hybrid model. We would not shy away in evaluating those, too," Sawhney said.
While Ranbaxy would continue to chase first-to-file opportunities in the US, Sawhney said the focus would be on differentiated products, especially in segments like dermatology. It also plans to build the product portfolio for over-the-counter medicines.
"In OTC, we have a pretty good position in India, Russia and Romania. We plan to build up our portfolio in this segment," he said.
Besides, the company's new strategy includes enhanced focus on research & development. While Ranbaxy currently has R&D centres in India and the US, it is evaluating other geographies as well, such as Europe and Canada, to set up centres.